News
»
Go to news main
Eighteen years to get a degree: Social Work grad shares his story
Posted by
Tyler Colbourne, first published in the North Dartmouth Echo
on October 22, 2020 in
News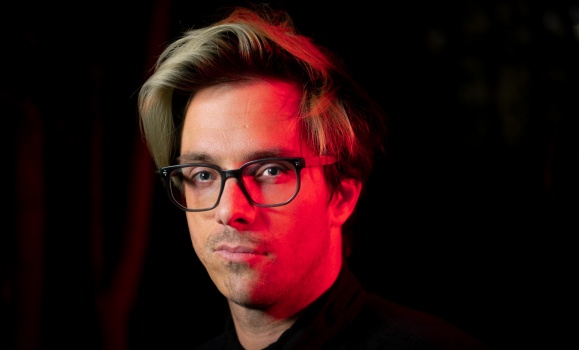 Later this month I will turn 36 years old, and after 18 years of trying I am finally graduating from university with a bachelor degree. I first tried my hand at higher education in 2002 at the age of 17 and freshly out of highschool. I dropped out after four painful semesters of poor grades and lots of unintended learnings related to flavoured vodka and student loans.
Following those two years of university I worked and lived for a bit, then I followed my head and my heart to Newfoundland thinking I could be a great poet or become whatever a degree in political science allows you to be. When that didn't work out, I found myself back in Nova Scotia at the Nova Scotia Community College for a Tourism Management program. I graduated with a diploma in 2008, primarily due to the amazing support of the incredible teachers and staff at the Akerley Campus, yet I still felt like I needed to go back to university.
A couple of years later I headed back to Newfoundland with dreams of becoming a sea captain. It took just two semesters of Nautical Science to convince me that perhaps my dreams of sailing the seas were overly romantic and didn't reflect the true challenges of living and working at sea. Turns out it helps to be a sea captain if you don't get seasick. I took one more stab at a university education thinking maybe I could finish a business degree. Turns out I don't make a great capitalist either.

For many years I assumed the reason I couldn't finish a degree was because I didn't have the discipline, the tenacity, or drive to make it happen. As I got older, it seemed more and more out of reach as personal challenges with harmful substance use and undiagnosed mental health issues took a toll on my body, mind, and spirit. After becoming sober from hard drugs and alcohol, I felt like I could try one more time. I applied to school with a lot of baggage, assuming I would be doomed to repeat the same patterns I had believed were personal failures. Now, I have completed a Bachelor of Social Work degree from Dalhousie University, and it honestly feels like a miracle to have reached this point.

That miracle is really just a series of events that gave me the space and freedom to return to school. In the fall of 2016, while living in my mother's basement (where I still live gratefully and happily today) I started a job with Dartmouth Learning Network, where I got to be surrounded by people who were committed to learning new skills and expanding their knowledge every single day. I wasn't officially a learner at Dartmouth Learning Network, but working there gave me the opportunity to learn more than I ever thought I could. It taught me to believe I could keep trying to do something that felt important to me, even if it felt out of reach. The organization, the staff, the learners, and the community of people connected to the work in Dartmouth North showed me that it was always possible to start again.

For anyone who feels they are too old, or like their dream is out of reach, I hope you can find yourself in the same position I was privileged to find myself in. A position where you have the support from friends, family, and community to re-envision who you thought you could be. If you are someone who can offer that support, please do, as there are too many barriers to accessing education. It might have taken me 18 years to become an adult, but it took me another 18 years to figure out how to be the person I always hoped I could one day be. 
Tyler is a recent Bachelor of Social Work graduate. He is an eager community volunteer and contributes content for the North Dartmouth Echo with the Dartmouth North Community Newspaper Society which is a free, positive community newspaper led by a number of dedicated volunteers, having their first issue printed in June 2004. This article originally appeared in their September 2020 issue.