News
»
Go to news main
Dr. Catherine Mah part of $1.1M funding from Government of Canada to study COVID‑19
Posted by
Michele Charlton
on September 28, 2020 in
News
Researchers from Dalhousie University and the Nova Scotia Health Authority are leading projects which received a $1.1 million investment from the Canadian Institutes of Health Research (CIHR) and Research Nova Scotia as part of a May 2020 Rapid Research Funding Opportunity.
The funding opportunity is a partnership between the CIHR, the International Development Research Centre (IRDC), the Michael Smith Foundation for Health Research, Alberta Innovates, the Saskatchewan Health Research Foundation, Research Manitoba, the New Brunswick Health Research Foundation, and Research Nova Scotia (RNS). It is supporting clinical trials, observational studies, implementation science and other relevant study designs to scale-up promising existing projects, reorient current research, and initiate new rapid response research to address COVID-19 in the identified research areas that include understanding the safety, efficacy, effectiveness, ethics and implementation of:
Vaccines, diagnostics, or therapeutics;
Clinical management and health system interventions; and
Social, policy, and public health responses and related indirect consequences
The announcement was made Thursday, June 25, 2020 by the Honourable Patty Hajdu, Minister of Health. A total of $109 million was invested in 139 research teams.
"We are very proud to have researchers from Dalhousie University continue to play a key role in the global response to the COVID-19 outbreak," says Alice Aiken, vice-president research and innovation at Dalhousie. "The evidence they are building through their innovative work will aid in the design of economic and social policies and interventions that will help mitigate the significant impact of this pandemic."
Dr. Catherine Mah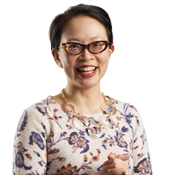 Dietary change during COVID-19: A population-based study in Atlantic Canada to build evidence for government economic and social policy responses

The CELLAR (COVID-related Eating Limitations and Latent dietary effects in the Atlantic Region) study, led by Dr. Catherine L. Mah, School of Health Administration and Canada Research Chair in Healthy Populations, will investigate the nutritional consequences of how we eat during the pandemic in Atlantic Canada.
COVID-19 is a looming nutrition problem and policy problem for the Atlantic provinces, where diet-related health risks are among the highest in Canada. The consumer food environment has been transformed by the COVID-19 pandemic. Many families and food system sectors are facing economic precarity of unexpected scale and duration.  
Through CELLAR, the research team will carry out an in-depth analysis of how COVID-19 is affecting Atlantic residents' diets and nutrition. The results of CELLAR will produce much-needed regional evidence for social and economic policies that support healthy eating for all--during and after the pandemic. 
Read the profiles on the other researchers funded with this investment.