News
»
Go to news main
Dal Health Alum's Kinduct expands globally
Posted by
Dawn Morrison (with files from Kinduct and Dal Magazine)
on September 22, 2020 in
News
,
Alumni & Friends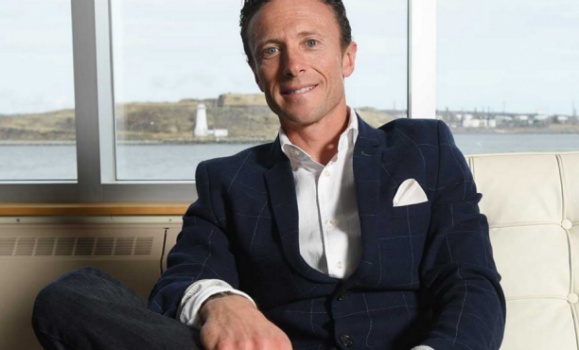 Travis McDonough (BScK'94) CEO and founder of Kinduct Technologies Inc., today announced the sale of Kinduct to Silicon Valley tech company mCube — a leader in MEMS and Sensor fusion technologies.
"This is a phenomenal deal for our company and our region, and will allow the continued ascension of Kinduct in the marketplace," McDonough said, noting the sale coincides with the 10th anniversary of the company.
Kinduct is a Halifax-based performance tracking software company. Its Athlete Management System (AMS)—which collects data from external sources and automates certain reporting and alerts regarding human body performance and well-being—is used by over 550 teams, leagues, athletic associations, performance centers, military and healthcare organizations around the world to optimize human performance and identify increased risk for injury. Clients include dozens of NHL, NBA, NFL and MLB teams, as well as Gatorade, Olympic sports associations, and enterprise healthcare partners.
McDonough is a proud Kinesiology graduate, who has said the program sparked ideas as to how he could combine his interest in sport and wellness. Kinduct works closely with the Kinesiology department at Dalhousie, through co-op, mentorships and other programs.
"Becoming part of mCube is the next logical step in the evolution of our business and allows Kinduct to be part of a truly global team that plays in new and exciting fields," said McDonough, who will continue to lead the Kinduct team. "This startup exit is evidence of the tremendous value being created within the Atlantic Canadian startup ecosystem."
For Kinduct, this acquisition is a significant milestone along the continuum of moving from an early stage startup company based in Halifax to part of an international technology company working with customers and partners around the world.
Find out more: