Dr. Michael Ungar's new book examines the science of resilience and the true path to success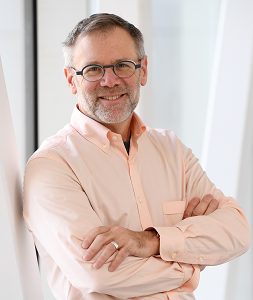 In a world of self help gurus and motivational speakers, what is the best way to achieve health and happiness? The billion-dollar self-improvement industry would have you believe that personal fortitude and positive thinking are the keys to success — but does the science support that approach?
On Thursday, June 13, the Faculty of Health's Dr. Michael Ungar will launch his new book, Change Your World: The Science of Resilience and the True Path to Success. In it, he looks at why the latest self-help book, new diet or wellness fad is unlikely to change your life, and what actually works.
Change Your World: The Science of Resilience and the True Path to Success is available now from Sutherland House Press. The book launch takes place at the Halifax Central Library (The Lindsay Children's Room), at 6:30 pm on Thursday, June 13 and includes a public lecture by Dr. Ungar. The event is free and open to the public.
Dr. Ungar is a family therapist and professor of social work. He holds the Canada Research Chair in Child, Family and Community Resilience.  Since 2002, Dr. Ungar has directed the Resilience Research Centre at Dalhousie, which studies the resilience of marginalized children and families, and adult populations experiencing mental health challenges all over the world.
He says the culture's emphasis on positive thinking often enables victim blaming, and that many self help 'gurus' lack important context when delivering one-size-fits all advice.
"What sparked the idea for this book was the science," he said. "A lot of people equate resilience with mindfulness, and highly individualized adaptations to stress — this idea of 'rugged individualism.' But changing ourselves is easy when we have relatively few stressors in our lives. The science is clear — most of the research on resilience points to external factors and opportunities that spark change, not some kind of internal grit. It's about altering the world around you and making it more supportive of you — the external interactions cue the change."
Find out more:

Put down the self-help books. Resilience is not a DIY endeavour (Globe and Mail, May 25)
When it comes to resilience, the self-help industry has it all wrong (Maclean's, May 23)
Watch: An interview with Dr. Ungar: (Youtube)