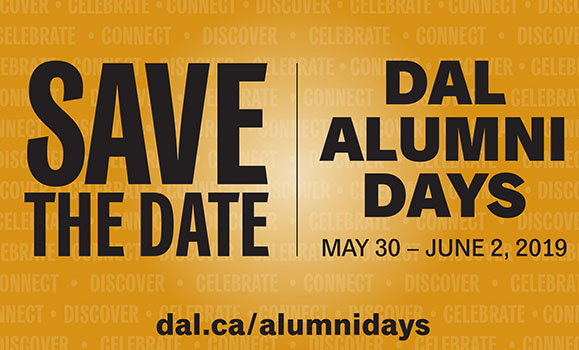 Building on a successful year of 200th celebrations, Dal is excited to keep the momentum of the 200th going with our alumni, friends and donors. We are rolling out a re-vamped program, Dal Alumni Days, to host the Dalhousie community (alumni, faculty/staff, graduates, students, parents, etc.) This weekend will take place May 30 - June 2, 2019 and coincides with spring convocation.
Signature events for 2019 will include receptions, lectures, class reunions, faculty events, tours and welcome 2019 grads!
However, Faculty of Health class reunions are welcome back any time of year. Our Alumni Officer is here to assist you with your planning and would love to hear from anyone that might be interested. Please contact Kathy at Kathy.macfarlane@dal.ca and she can tell you how our Faculty can help get your reunion started. Also check out the Reunion Photo Gallery from last summer.