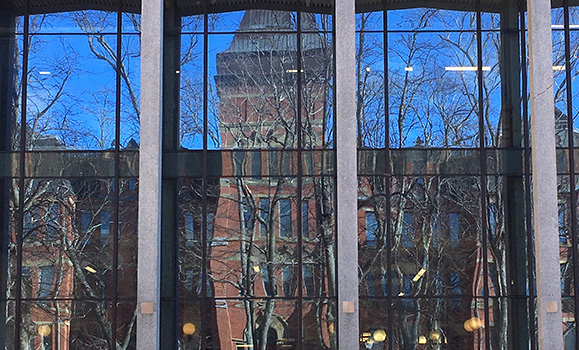 Example shot of the kind of pictures we're looking for! Photo: "Forrest Reflections" by Dr. Anne Fenety.

We're starting a new photo feature in Dal Health Monthly, and we want to hear from you! Whether you're a professional or an amateur photographer, send your shots our way. We're looking for a broad range of pictures: landscapes, campus shots, 'day in the life' — don't be afraid to have some fun! Just ask permission for anyone you include in 'people' shots. Images taken on your camera phone should be just fine, and we will assume that by sending it our way, we have your permission to post in our newsletters, and on our social media channels. 
Send your beautiful, funny or interesting pics (including a caption, your name, title and School or unit) to healthcomms@dal.ca.