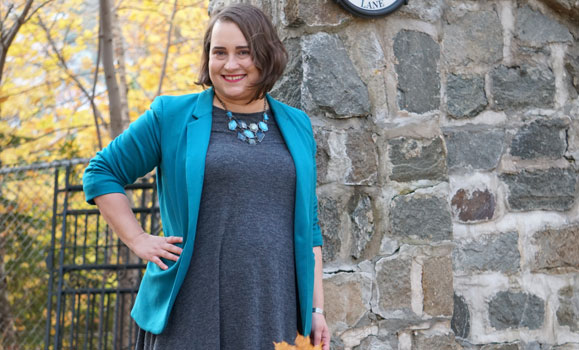 To celebrate Convocation 2018, we chatted with students across the Faculty. Today, we're catching up with School of Nursing, BScN grad Leah Carrier:
What's the most exciting thing about graduating?
"I am really excited to be starting my career as a registered nurse at the Halifax Infirmary as well as working on research at Dalhousie and the IWK Health Centre. I am also excited to have a bit of time to do some self-care and get outside this summer!"
What will you miss most about Dal?
"I will miss my classmates and colleagues from the Nursing program - there is a special bond and understanding when you go through such a challenging program together."
What's next for you?
"I'm starting the MScN program here at Dal in the fall, where I'll be working with Marsha Campbell-Yeo at the MOM-LINC Lab at the IWK. I will be completing a project that explores the role culture plays in parent-targeted interventions for pediatric pain. I will also be working in a research lab that focuses on Indigenous health and as a registered nurse in orthopedics and general medicine."
Learn more:
Leah received a Governors' Award for work this year!