News
»
Go to news main
Dean's Message: October 2017
Posted by
Brenda Merritt
on October 23, 2017 in
News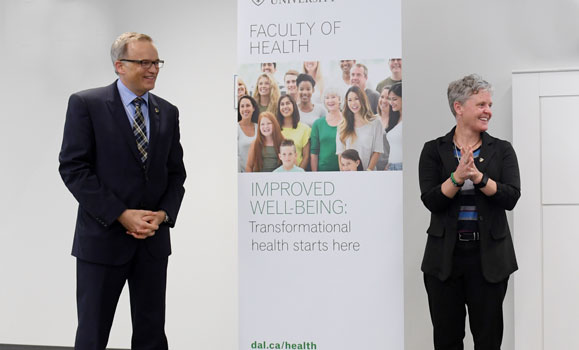 It is an exciting time of transformation and momentum within the Faculty of Health.
I continue to be inspired by the expertise and passion of our faculty and staff as we identify our year one priorities and begin working toward our Strategic Plan. Launched in May, the plan sets out a unified vision and direction for the Faculty over the next five years. It explores the fundamental questions of why we exist, what we are striving for, and how we work — key considerations for setting and achieving important priorities in the years ahead.
Learn more about our Strategic Plan
It is a truly inspirational strategy, touching all schools and initiatives within the Faculty. Traditionally, we have had individual units doing great work. What excites me most about this process is the idea of working together under one umbrella, using the scope of our expertise to become a collective force in health.
A key focus going forward will be to build on the momentum already established. We'll be mobilizing supports in order to accomplish our goals. To accomplish some of our key initiatives, some of our collective strategic decisions may result in transitional growing pains. This is to be expected as inherent within the plan is the idea of doing things differently; finding efficiencies and innovation in how we work.
This is everyone's plan. To be truly great, it must be shaped by input from our entire community. In the coming months, leads for each of the strategies will be reaching out to get input on how best to implement the plan.
Many of you are hearing from me for the first time in my new role as Dean, but it certainly won't be the last. I look forward to many conversations ahead, as we seek input on how best to implement the plan and build momentum going forward.
Brenda Merritt
Dean, Faculty of Health (Acting)