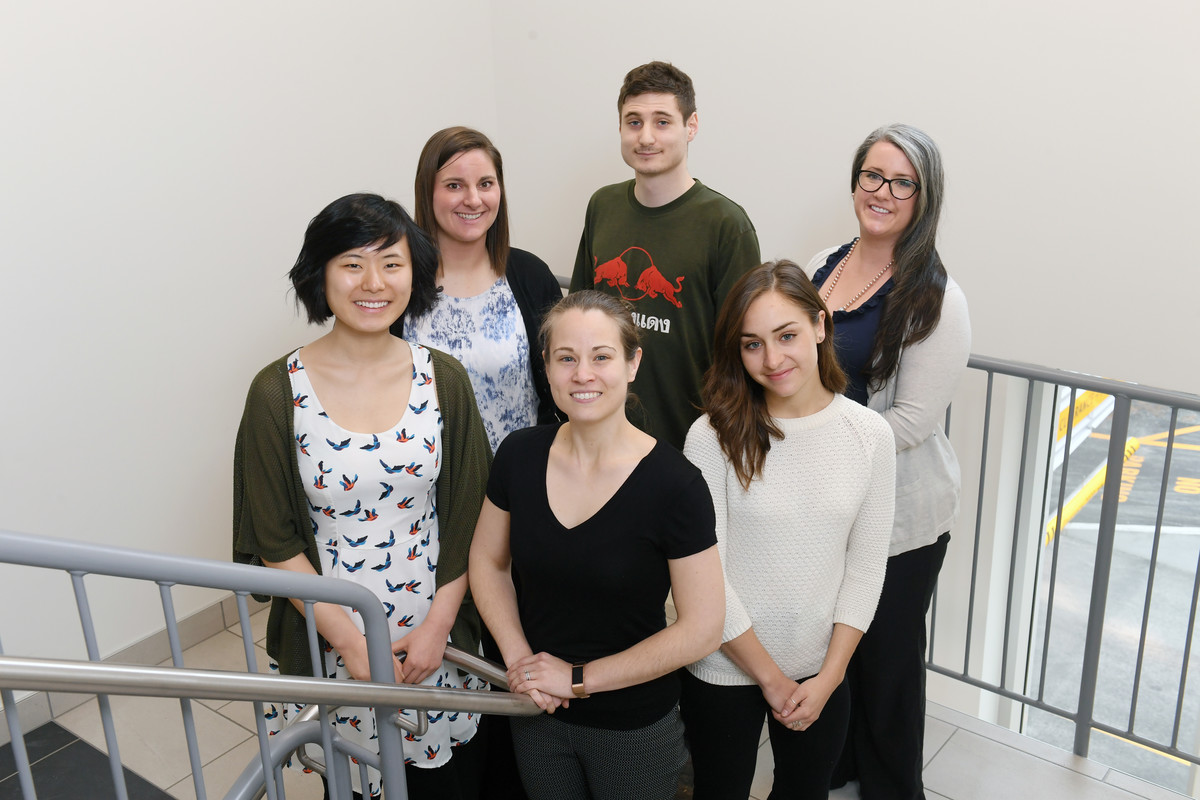 Congratulations to our staff, faculty, alumni, students and friends on their recent achievements:
Faculty of Health Professions 2017 Excellence Awards
Dr. Jacqueline Gahagan, Interim Director of the School of Health and Human Performance, was the 2017 recipient of the Faculty's Senior Research Excellence Award.
Dr. Sheri Price, School of Nursing, received the 2017 Early Career Research Excellence Award.
Heather Johnston, School of Health and Human Performance, received the 2017 Masters Graduate Student Award for Excellence in Research.
Michael Hadskis, School of Health Administration, was the 2017 recipient of the Teaching Excellence Award.
The Interprofessional Stroke Team received the 2017 William Webster Excellence in Interprofessional Education Award. Lead by Diane MacKenzie, the team is comprised of Gail Creaser, Kim Sponagle, Dr. Gordon Gubitz, Dr. Stephen Miller, Kim Hebert, Dr. Dylan Blacquiere and Dr. Ellen Hickey.
Faculty and Staff Achievements
Cathie Smith-Gillis, Director of Human Resources, received a 2017 DPMG Award for Outstanding Achievement.
Dr. Debbie Martin, Health and Human Performance, is the recipient of a new Canada Research Chair in Indigenous health.
Dr. Lisa Goldberg, School of Nursing, received the 2017 University Award for Diversity in Teaching and Diane MacKenzie (School of Occupational Therapy) received the 2017 University Award for Innovation in Teaching. 

Dr. Rob Gilbert, School of Health Sciences, was honoured with the President's Medal at the Canadian Association of Medical Radiation Technologists (CAMRT) annual conference.
Nursing's Dr. Sheri Price received the College of Registered Nurses of Nova Scotia (CRNNS) 2017 Excellence in Nursing Research Award.
Dr. Michael Ungar and his national team received a $2 million grant from the Canadian Institutes of Health Research (CIHR) for their Resilient Youth in Stressed Environments (RYSE) project.
Student Achievements
Nursing Master's student Kate MacWilliams and co-authors received the 2017 Author of the Year award from the Journal of Emergency Nursing.
Pharmacy Master's student Ayah Shakshuki received the Association of Faculties of Pharmacy of Canada (AFPC) Student Research Poster Award.
A number of Health Sciences' students received awards at the 2017 CAMRT Annual General Conference this spring: Dominique Zwicker and Derek Garson received the Dr. Marshall Mallet Student Exhibit award, Deanna Burns received the L.J. Cartwright Award, Nicole Lever received the Sister Mary Arthur Sharing the Light Award, and Kate Hurley was the recipient of the Dr. Petrie Memorial Award.
PhD in Health student Justine Dol, Nursing student Kelly Lucas and Health Promotion student Beatrix Yuan received three of six Queen Elizabeth II Scholarships awarded to Dal students to support summer research projects in Tanzania.
Nursing PhD student Timothy Disher received the CRNNS' 2017 Rising Star Award.
FHP 2017 Excellence Awards Gallery
Our award winning faculty and staff were recognized at an event on May 24.  (Danny Abriel photos).