Faculty of Health Professions Employee Milestones
Our faculty and staff play a vital role in providing 38 health programs across 10 schools, supporting and producing topnotch research and making the Faculty of Health Professions the educator of choice for tomorrow's health professionals. In 2013, the Faculty of Health Professions launched the Employee Milestone Recognition Program which recognizes employees with 10 and 20 years of continuous service with the Faculty. Award recipients receive a gift card to the Dalhousie Bookstore.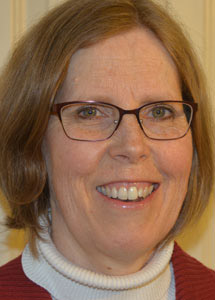 Milestone Award Recipient: Dianne Cox               
Title: Undergraduate Curriculum Administrator
School: College of Pharmacy
Years with FHP: 10
What did you want to be when you were 10 years old? I was certain I would be a teacher. I had my own blackboard and coloured chalk and a willing student (my little brother) to teach.
What was your first job? I worked at Hampton Pharmacy as a clerk and quickly moved into the dispensary to help fill and compound prescriptions
When did you decide you wanted to be a pharmacist? I decided I wanted to be a pharmacist when I was 17 years old. I credit the mentoring provided by my employer for my decision.
What brought you to Dal 10 years ago? I graduated from Dal's College of Pharmacy in 1981.  In 1997 I was asked by our current Director to be a tutor for the new Problem-based learning curriculum during its inaugural year.  After seven years of tutoring I asked if there was another role I could assume and voila, here I am!
What is your favourite thing about working at the FHP? I love the people I work with! And I enjoy the chance to brainstorm ideas and translate them into action.
What is the biggest change you've seen at the FHP in 10 years? The biggest thing I've noticed is that either I've aged or the average student coming into our program is much younger than they used to be!
What has been the highlight of your career with the Faculty? I feel I've made many positive contributions to the College but, being a people person, I think the highlight has been getting to know my colleagues and enjoying the comradery of our lunch room.