Faculty of Health Professions Employee Milestones
Our faculty and staff play a vital role in providing 38 health programs across 10 schools, supporting and producing topnotch research and making the Faculty of Health Professions the educator of choice for tomorrow's health professionals. In 2013, the Faculty of Health Professions launched the Employee Milestone Recognition Program which recognizes employees with 10 and 20 years of continuous service within the Faculty. Award recipients receive a gift card to the Dalhousie Bookstore.  
Milestone Award Recipient: Judith Hollett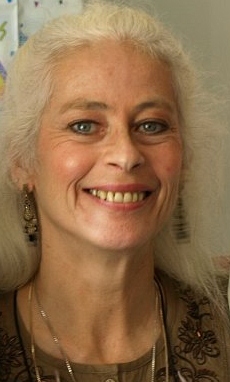 Title: Clinical Education Assistant and Secretary to the Director
School: School of Physiotherapy
Years with FHP: 10+
What did you want to be when you were 10 years old? Shepherd.
What was your first job? Cashier at a pharmacy.
What lead you to administration?  It was combination of happenstance and the situation I found myself in at the time.
What brought you to Dal? I came to Dalhousie 22 years ago, as a friend of mine who worked for the Department of Physics asked me if I was interested in an opening in the office there. I met the Administrator there and decided I would like to work with her and my friend. The three of us had a great time.
What is your favourite thing about working at the FHP? I enjoy working with the students the most. I am fortunate to have a lot of contact with them.
What is the biggest change you've seen at Dal during your career? The change from a paper oriented working environment to a digital one.  When I started at Dalhousie, I only had access to a shared computer.
What has been the highlight of your career with the Faculty? The highlights of my career at Dalhousie would be the lasting friendships that I have made with some students and coworkers.
Fill in the blank: If I wasn't in administration, I would be a shepherd.
If you could give one piece of advice to someone starting their career with Dal, what would it be? Take advantage of as many of the learning opportunities offered as you can.