Barbara

Hamilton-Hinch

,

PhD
Assistant Professor, Recreation and Leisure Studies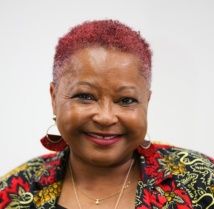 Email:
b.hamilton-hinch@dal.ca
Phone:
(902) 494-3391
Fax:
(902) 494-5120
Mailing Address:
Dalhousie University, Stairs House
6230 South Street, P.O. Box 15000
Halifax, N.S., B3H 4R2


Research Topics:
HIV testing
Institutional racism
Racism and health
Prostate cancer
Diversity
Publications:
Peer-reviewed journal articles
Bernard, W.T. & Hamilton-Hinch, B. (2006). Making Diversity Work: From Awareness to Institutional Change. Canadian Review of Social Policy, No. 56, 131-139.
Book chapters
Bernard, W.T. (Editor). (2006). Four Journeys - One Vision: ABSW Comes to Halifax-Fighting For Change: Black Social Workers in Nova Scotia. Nimbus Publishing, Halifax, N.S., Canada.

McIntyre, S. & Hamilton-Hinch, B. Creating the Black Student Advising Centre: A Case Study. (under review.)

Other scholarly activity and research
February 2010 - Presented at the American Therapeutic Recreation Association Conference in Beau Rivage, Mississippi.

February 2010 - Community Advisory Committee Member for Parent Child Communication on Sexual Health and HIV.
November 2009 - (Community Contact) for HIV Counseling and Testing in Nova Scotia.
October 2009 - Presented at the National Recreation and Parks Association Conference in Salt Lake City, Utah. (with J. Singleton).
March 2002 - Research Assistant for Prostate Cancer and the Black Community. Principal investigator: Patricia Melanson.
April 2003 - Research Assistant for the Racism Violence and Health Project (a five-year action research initiative, sponsored by NSHRF Principal Investigator Dr. Wanda Thomas Bernard).
April 2004-2007 - Member of the Reference Group for the Racism Violence and Health Project.
September 2004-2005 - Team Member (Stadnyk, R., Loppie, C., MacDonald, N., Hamilton-Hinch, B., & MacDonald, J.), A Healthy Balance Research, Principal Investigator Dr. Brenda Beagan. I do it because I love her and I care: Snapshots of the lives of caregivers. Dalhousie University, Halifax, N.S.
April 2009 - Presenter at the Annual Meeting at the Crossroads: Student Research in Health at Dalhousie University, Halifax, N.S.

October 2010 - National Parks and Recreation Confernece, Minneapolis, MN. (with J. Singleton.)