Our Director
Dr. Laurene Rehman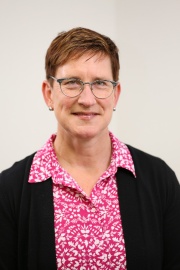 Welcome to the School of Health and Human Performance (HAHP) in the Faculty of Health at Dalhousie University. We are excited to share with you information about our programs, stories from our amazing students (current and past), news updates about what is HAHP'ning, and the cutting edge research taking place by our faculty.

The School of Health and Human Performance (HAHP) is ready to begin our new strategic plan and we are excited with the focus it will take to enable us to achieve our vision of physical and mental wellness for all. This will be done through enhancing teaching, amplifying research, forging partnerships, and shaping impact which are our key strategic pillars.
As the Director of the School, I am thrilled to have the opportunity to support our School as we move forward. Please feel free to contact me if you have any questions about our School, our programs, or our faculty's research.
Dr. Laurene Rehman, Director
School of Health and Human Performance
Dalhousie University
PO Box 15000
Halifax, NS B3H 4R2
902.494.1197
laurene.rehman@dal.ca