Applied Health Research & Knowledge Mobilization Lab
Team Leader - Dr. Jeanna Parsons Leigh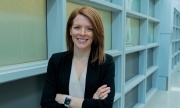 "Without knowledge mobilization, health research remains inaccessible to a large portion of the population it is intended to serve"
Latest Contributions to News and Media
Health Research Update
Health Research Update

Jeanna Parsons Leigh interview starts at 5:33
We are so proud of the incredible researchers in Dal Health! Their innovative work improves the health and wellbeing of communities, spreads awareness of important issues and is at the forefront of knowledge translation. Our research update video features Drs. Barb Hamilton-Hinch, Ingrid Waldron, Debbie Martin, Jeanna Parsons Leigh and Michelle Stone.    
Dr. Jeanna Parsons Leigh named Izaak Walton Killam Memorial Chair
Jeanna explains what this means to her and her team and her research going forward.  Read more here
Current Projects
Socio-Cultural Implications of COVID-19: Educating, Engaging & Empowering the Public
Mapping Evidenced-Informed Strategies to Support Gender Equity in Medical Specialties
Canadian Sepsis Research Network: Improving Care Before, During and After Sepsis
Improving Transitions in Care from ICU: Evaluation of an Electronic Communication Tool
De-Adopting Low Value Practices in Critical Care Medicine
Latest News/Publicatons (Select)
Publications
Parsons Leigh, J., Fiest, K., Brundin-Mather, R., Plotnikoff, K., Soo, A., Sypes, E., Whalen-Browne, L., Ahmed, S., Burns, K., Fox-Robichaud, A., Kupsch, S., Longmore, S., Murthy, S., Niven, D., Rochwerg, B., Stelfox, H. A national cross-sectional survey of public perceptions of the COVID-19 pandemic: Self-reported beliefs, knowledge, and behaviors, https://doi.org/10.1371/journal.pone.0241259


Ng-Kamstra, J., Stelfox, HT., Fiest, HT., Conly, J., Parsons Leigh, J. Perspectives on Personal Protective Equipment in Acute-Care Facilities During the COVID-19 Pandemic. CMAJ June 24, 2020 cmaj.200575; DOI: https://doi.org/10.1503/cmaj.200575


Parsons Leigh, J., de Grood, C., Ahmed, SB., Bosma, K., Burns, K., Fowler, R., Fox-Robichaud., Mehta, S., Mele, T., Straus, S., Zepeda, N.,Kemp, LG., Fiest, K., Stelfox, T. Improving Gender Equity in Critical Care Medicine: A Protocol to Establish Priorities and Strategies for Implementation [In Press] BMJ Open.


Rochwerg, B., Parke, R., Murthy, S., Fernando, SM, Parsons Leigh, J., Marshall, J., Adhikari, NKJ., Fiest, K., Fowler, R., Lamontagne, F., Sevransky, JE. Misinformation during the COVID-19 outbreak: how knowledge emerges from noise" Critical Care Explorations: April 2020 - Volume 2 - Issue 4 - p e0098  doi: 10.1097/CCE.0000000000000098


Sypes, E.E., de Grood, C., Clement, F.M., Parsons Leigh, J., Whalen-Browne, L., Stelfox, H.T., Niven, D.J. Understanding the public's role in reducing low-value care: a scoping review. Implementation Sci 15, 20 (2020). https://doi.org/10.1186/s13012-020-00986-0


Sypes, EM., de Grood, C., Whalen-Browne, L., Clement, FM., Parsons Leigh, J., Niven, D., Stelfox, HT. Engaging patients in de-implementation interventions to reduce low-value clinical care: a systematic review and meta-analysis. BMC Medicine 18, 116


Parsons Leigh, J., Brundin-Mather, R., Zjadewicz, K, Soo, A., Stelfox, HT. Improving Transitions in Care from Intensive Care Units: Development and Pilot Testing of an Electronic Communication Tool for Healthcare Providers. Journal of Critical Care (2020) Jan 18;56:265-272. doi: 10.1016/j.jcrc.2020.01.019.


For full list of publications visit: Link to National Library of Medicine