Applied Health Research & Knowledge Mobilization Lab
Team Leader - Dr. Jeanna Parsons Leigh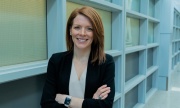 "Without knowledge mobilization, health research remains inaccessible to a large portion of the population it is intended to serve"
Latest Contributions to News and Media
Health Research Update
Health Research Update

Jeanna Parsons Leigh interview starts at 5:33
We are so proud of the incredible researchers in Dal Health! Their innovative work improves the health and wellbeing of communities, spreads awareness of important issues and is at the forefront of knowledge translation. Our research update video features Drs. Barb Hamilton-Hinch, Ingrid Waldron, Debbie Martin, Jeanna Parsons Leigh and Michelle Stone.    
Dr. Jeanna Parsons Leigh named Izaak Walton Killam Memorial Chair
Jeanna explains what this means to her and her team and her research going forward.  Read more here
Current Projects
Socio-Cultural Implications of Covid-19: Educating, Engaging& Empowering the Public
Description: Current ProjectsSocio-Cultural Implications of COVID-19: Educating, Engaging & Empowering the PublicInitiated early in the pandemic, this study aimed to develop a comprehensive understanding of potential social and cultural factors that contributed to public knowledge and perceptionsof COVID-19. Using surveys and interviews, we identified and examined major factors influencing public knowledge, perceptions and behaviours during the COVID-19 outbreak,offering recommendations around information access and dissemination in efforts to combat misinformation, stigma, and fear.
More Information
Engage, Educate, Emposer: Partnering with Canadian Families to Understand and Address the Multifaceted Impacts of the COVID-19 Pandemic and Related Restrictions on Child and Youth Wellbeing
Description: The overarching aim of our youth and family focused project is to rapidly identify underlying drivers of stress and trauma due to the pandemic, as well as associated protective mechanisms, in diverse subpopulations of youth and families in Canada to help shed light on how we can best support families through pandemic recovery and beyond. To achieve this goal, we are conducting a multi-phased mixed-methods study to comprehensively assess youth and family experiences, outcomes, and needs.
More Information
Examining Drivers of Vaccine Hesitancy and Approaches to Improve Vaccine Confidence in Canada
Description: The overarching aim of our program of research is to examine the knowledge, behaviours, underlying drivers, and associated implications relating to COVID-19 vaccination confidence and hesitancy. We aim to use our study results to educate, engage, and empower the Canadian public to be informed stewards of their own health. To achieve this goal, we are conducting a multi-phase mixed-methods study, involving a national cross-sectional survey, interviews and focus groups with a diverse group of Canadians, and knowledge translation activities.
More Information
Creating a culture of sepsis awareness through advocacy, health literacy and knowledge translation
Description: Sepsis is a medical complication of the body's response to fighting an infection. Sepsis can very quickly lead to organ damage and death if not recognized and treated early. Globally public awareness of sepsis is generally low, but we do not know what people living in Canada know about sepsis. This 5-year study aims to assess sepsis awareness and knowledge in Canada, identify major knowledge gaps, and address these gaps with the end-goal to improve sepsis literacy. We will apply a multi-phased, mixed method study design involving national surveys, focus groups, and the development a national campaign to engage, educate, and empower the public to be able to make informed decisions about their health.
More Information
Value of Money
Description: The aim of this study is to gain a deeper understanding of individual's perceptions of Canada's current healthcare system and potential ways the system could be changed to better meets the needs of Canadian residents. To meet our aim, we will interview individuals representing four stakeholder groups: public citizens; healthcare leaders; academics and researchers; and decision makers, including individuals involved in professional industries that might influence healthcare. By gathering insight into the similarities and differences in their perceptions and experiences, we will be able to get a well-rounded idea of what can be done to improve the current system, and how to go about doing this.
More Information
Improving Transitions in Care from ICU: Evaluation of an Electronic Communication Tool
Discription: Using a multiple baseline trial design, this study implemented and evaluated a structured electronic health record-embedded discharge summary tool (eDischarge tool) for patientsdischarged from the Intensive Care Unit (ICU) to a hospital ward. We hypothesized that the electronic transfer tool will positively impact two inter-related outcomes: (1) Improve thecompleteness and timeliness of clinical documentation on transfer, and (2) Reduce the incidence of associated adverse patient clinical outcomes after transfer (e.g., adverse events,ICU readmission).
Projects Currently Recruiting
Publications (Select)
For full list of publications visit: Link to National Library of Medicine
Parsons Leigh, J., Fiest, K., Brundin-Mather, R., Plotnikoff, K., Soo, A., Sypes, E., Whalen-Browne, L., Ahmed, S., Burns, K., Fox-Robichaud, A., Kupsch, S., Longmore, S., Murthy, S., Niven, D., Rochwerg, B., Stelfox, H. A national cross-sectional survey of public perceptions of the COVID-19 pandemic: Self-reported beliefs, knowledge, and behaviors, https://doi.org/10.1371/journal.pone.0241259


Ng-Kamstra, J., Stelfox, HT., Fiest, HT., Conly, J., Parsons Leigh, J. Perspectives on Personal Protective Equipment in Acute-Care Facilities During the COVID-19 Pandemic. CMAJ June 24, 2020 cmaj.200575; DOI: https://doi.org/10.1503/cmaj.200575