Michael
Hadskis
University Teaching Fellow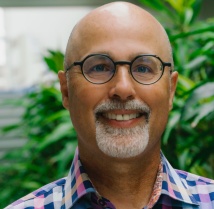 Email:
michael.hadskis@dal.ca
Phone:
(902) 494-2534
Fax:
(902) 494-6849
Mailing Address:
Room 328, Weldon Law Building
6061 University Avenue
PO Box 15000
Halifax, NS B3H 4R2 Canada

Research Topics:
Health law and policy
Tort law
Education
BSc (Hons), Dalhousie University

LLB, Dalhousie University

LLM, Osgoode Hall, York University
Biography
Michael Hadskis is a faculty member of the Schulich School of Law, School of Health Administration, and Health Justice Institute. Michael teaches courses in the areas of health law and tort law. His research is both interdisciplinary and collaborative and deals with contemporary health law and policy issues.
Teaching
Tort Law and Damage Compensation (LAWS 1016 & 1026)
Advanced Negligence: Medical Malpractice (LAWS 2192)

Indigenous Blacks & Mi'kmaq Initiative Pre-law Course
Healthcare Law (HESA 6360)

Advanced Healthcare Law (HESA 6362)
Selected awards and honours
Appointed, University Teaching Fellow, 2019
2023 and 2018 Recipient, Hanna and Harold Barnett Award for Excellence in Teaching First Year Law (Schulich School of Law)  –  Nominee in 2020
2017 Recipient, Faculty of Health Teaching Excellence Award (Faculty-wide Award)
2014 Recipient, Law Student Society and Alumni Association Award for Teaching Excellence (Schulich School of Law)  –  Nominee in 2020, 2011 and 2008
2007 Recipient, Dalhousie Health Sciences Research Ethics Board Distinguished Service Award
2018 and 2014 Nominee, Dalhousie Alumni Association Award of Excellence for Teaching (University-wide Teaching Award)
Grants
2017-18: "Developing Vaccine Product Monograph Language that Supports Evidence-based Use of Vaccines in Maternal Immunization Programs" -  $157,791 Public Health Agency of Canada, Co-investigator

2011-17: "Rehabilitative and Diagnostic Innovation in Applied Neuro Technologies (RADIANT)" -  $1,650,000 Natural Sciences Engineering Research Council, Collaborator

2004-10: "Neuroimaging Ethics: From Theory to Practice" -  $1,484,868 Canadian Institutes of Health Research, Co-investigater
Current service and activity
Chair, Admissions Committee, Schulich School of Law
Member, Research Ethics Appeal Board, Dalhousie University
Member, Admissions & Curriculum Committee, School of Health Administration
Selected publications
"Developing Product Label Information to Support Evidence Informed Use of Vaccines in Pregnancy" (2019) 37:48 Vaccine 7138-7146 (with Manca TA, Graham JE, et al.).


Dental Law in Canada, Third Edition (Toronto: LexisNexis, 2019) (with Leah Hutt and Mary McNally).


"A Critique of Canadian Jurisprudence on the Theraputic Privilege Exception to Informed Consent" (2018) 12:1 McGill Journal of Law and Health 1-28.


"Incidental Findings and the Minimal Risk Standard in Pediatric Neuroimaging Research" (2015) 37(5) IRB: Ethics & Human Research 11-19 (with Matthias Schmidt, Jocelyn Downie, and Jennifer Marshall).


"Informed consent comes to Britain" (2015) 44(3). The Advocates' Quarterly 403-410 (with Vaughan Black).


"In Defense of Consent and Capacity Boards for End-of-Life Care" (2014) 61(10) Canadian Journal of Anesthesia 899-904 (with Jocelyn Downie).


"Pediatric Magnetic Resonance Research and the Minimal Risk Standard" (2011) 33(5) IRB: Ethics & Human Research 1-6 (with Matthias Schmidt, Jennifer Marshall, and Jocelyn Downie).