Catherine

Mah

,

MD, FRCPC, PhD
Canada Research Chair in Promoting Healthy Populations, Associate Professor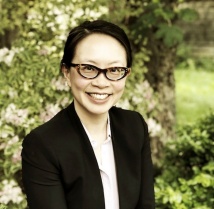 Email:
catherine.mah@dal.ca
Phone:
(902) 494-1110
Fax:
(902) 494-6849
Mailing Address:
Sir Charles Tupper Medical Building
2nd Floor 2A01, Office 2A03
5850 College Street
PO Box 15000
Halifax, NS B3H 4R2 Canada

Research Topics:
Policy science and interpretive policy analysis
Population health intervention research
Health promotion practice
Food and nutrition
Healthy cities and communities
Biography
Catherine L. Mah MD FRCPC PhD is Canada Research Chair in Promoting Healthy Populations and Associate Professor in the Faculty of Health at Dalhousie University. She directs the Food Policy Lab, a multidisciplinary program of research on the environmental and policy determinants of healthier consumption, with a focus on health-promoting innovations in the food system. Her work integrates population health intervention research, policy science, and community action on environmental contexts for consumption. She has led food and nutrition issue analyses in four provinces and internationally, with collaborators in Canada, Japan, and Australia. In addition, she regularly contributes expertise to portfolios in cancer prevention, immunization, municipal governance, food security, and regulatory aspects of the food supply. Dr. Mah previously held fellowships at the School of Public Policy and Governance at the University of Toronto, Kyoto University, Toronto Public Health, and the Centre for Addiction and Mental Health. She continues to hold an appointment at the Dalla Lana School of Public Health at the University of Toronto. Her current research focuses on strengthening data and policy options to negotiate dual aims in community nutrition and economic development, funded by the Canadian Institutes of Health Research and the Social Sciences and Humanities Research Council, in collaboration with Health Canada and FLEdGE, a global research partnership on food and sustainability led by Wilfrid Laurier University. Over the last six years, she has provided principal supervision for students pursuing research in health professional and graduate degree programs in medicine, public health, community nutrition, public policy, and environmental studies. Dr. Mah promotes trainee opportunities for community-engaged scholarship and has mentored current and former students in citizen leadership and population health initiatives in several jurisdictions across Canada.
Education
PhD (Health Services Research-Health Policy), University of Toronto
FRCPC (Paediatrics), Royal College of Physicians and Surgeons of Canada
MD, University of Calgary
Teaching
Selected Publications
Mah, Catherine L., Rebecca Hasdell, Leia M. Minaker, Stephanie Soo, Brian Cook, and Alessandro R. Demaio. Entrepreneurialism and health-promoting retail food environments in Canadian city-regions. Accepted to Health Promotion International, July 2017, forthcoming (lead author).
Mah, Catherine L., Leia M. Minaker, Kristie Jameson, Lissie Rappaport, Marketa Graham, Krystal Taylor, Natalie Moody, and Brian Cook. 2017. An introduction to the healthy corner store intervention model in Canada. Accepted to Canadian Journal of Public Health 108(3), forthcoming (lead author).

Minaker, Leia M., Meghan Lynch, Brian Cook, and Catherine L. Mah. Exploring food sales data as a store-level metric associated with a healthy corner store intervention in Toronto: The Food Retail Environments Shaping Health (FRESH) project. Accepted to Health Promotion and Chronic Disease Prevention in Canada, June 2017, forthcoming (senior responsible author).
Patterson, Patrick B., Catherine L. Mah, and Lynn McIntyre. A framing analysis of household food insecurity within the Canadian political arena illustrates the co-construction of an intractable policy problem. Critical Policy Studies, published November 2016 online ahead of Entrepreneurialism print (co-author, major role).
Mah, Catherine L., Brian Cook, Karen Rideout, and Leia M. Minaker. 2016 June. Policy options for healthier retail food environments in city-regions. Canadian Journal of Public Health 107 (Suppl 1): eS64-S67 (lead author).