Diversity in Engineering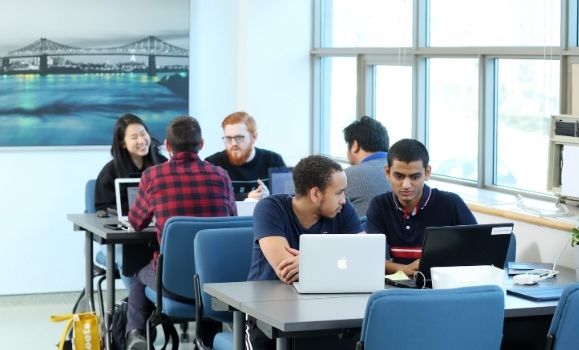 Engineering is a rich industry with high community impact. Playing a role in the community means that we need to reflect and support the community. 
The Faculty of Engineering is committed to improving our environment of equity, diversity and inclusion (EDI). This page aims to demonstrate the actions that the Faculty of Engineering and its EDI committee are taking to foster this environment. In addition, this page aims to showcase the amazing accomplishments of our faculty, staff and students from traditionally underrepresented groups. We hope this page can be used as a resource to foster inclusion, provide support, and further education on important EDI issues in the Faculty and fields of engineering.
---
"Dalhousie's Faculty of Engineering is committed to fostering an environment of equity, diversity, and inclusion where all members of our community succeed, thrive, contribute, and benefit from different perspectives.
I often get asked what engineers do, and my first answer is that we apply science and math to solve problems. Engineers figure out how things work and turn ideas into reality, using creativity, teamwork, and communication skills to make the world a better place. Including and valuing people and diversity is an essential part of this mission."
- Dr. Amyl Ghanem PhD, PEng. Associate Dean, Diversity and Inclusion she/her/hers
---
Dalhousie Connections
The types of groups, supports, and resrouces are labelled as: Student society (SS), Dalhousie groups (DAL), Local supports (NS), Engineering specific (ENG)