Cristina
Ráfales
Senior Instructor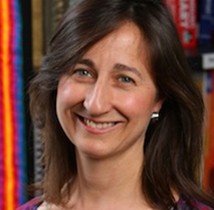 Email:
cristina.rafales@dal.ca
Phone:
902-494-6357
Mailing Address:
Department of Spanish & Latin American Studies
Dalhousie University
6135 University Ave., Rm. 3025
PO Box 15000
Halifax, NS B3H 4R2

Office: McCain 3019

Research Topics:
Beginning Spanish
Intermediate Spanish
Catalan studies
Education:
- BA Universidad de Barcelona (Spain)
Biography:
Since 1995 I have contributed to the development of the first and second-year language courses in the Spanish Department by bringing to this university my experience in adult education and my knowledge of the Spanish language and its cultural context.

I love what I teach and I aspire to instill the same passion in my students. I want them to learn and to enjoy the experience, hoping that they might continue in advanced courses of Spanish. My other passions include gardening, swimming, listening to opera, reading in Spanish, learning languages and the preparation and consumption of food!