Marie
Raynard
Academic Program Assistant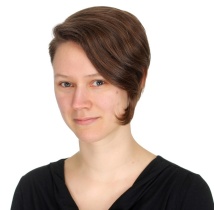 Email:
marie.raynard@dal.ca
Phone:
902.494.1465
Mailing Address:
Room 514, Dalhousie Arts Centre 6101 University Avenue PO Box 15000 Halifax, NS B3H 4R2

Marie Raynard has worked in university administration since 2008 and joined the Fountain School of Performing Arts team in 2015. As the Academic Program Assistant, Marie offers administrative support for the MA Musicology program, all undergraduate programs, and the FSPA Director. She also manages Fountain School communications and assists with financial administration.
Marie has a background in the performing arts as an actor, director, and instructor of theatre. Active in the theatre scenes of Manitoba and Nova Scotia for the past twelve years, she has focused on celebrating and promoting Canadian content by staging productions such as Schoolhouse by Leanna Brodie and Sisters by Wendy Lill. Marie holds a BFA in Theatre and a BA (Honours) in Liberal Arts from Providence University College as well as an MA in Cultural Studies from the University of Winnipeg.