John
Cameron
Instructor, Part-Time Academic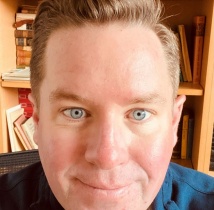 Email:
jhcamero@dal.ca
Mailing Address:
McCain Arts and Social Sciences Building
6135 University Ave.
Halifax, Nova Scotia
B3H 4R2

Dr. John Cameron teaches German and Russian Literature at Dalhousie University as well as English Literature and Saint Mary's University.  His research interests concern language, literature, and culture, these interests that have become increasingly transnational, covering writers and artists from The United Kingdom, Germany, France, Italy, Russia, Argentina, and Peru.  However, his main area of research is early modern England, especially its drama; he is particularly interested in the genres of tragedy and comedy.  His research has been published by presses such as Edinburgh University Press, McGill-Queens University Press, and Wiley-Blackwell.  He is the author (with Goran Stanivukovic) of Tragedies of the English Renaissance (Edinburgh UP) as well as being the editor of Narrative is the Essence of History (CSP).  His monographs on early modern comedy and on early modern history plays are set to be published by Edinburgh University Press in 2021.  He is also editing (with Goran Stanivukovic) a special edition of the Forum for Modern Language Studies (Oxford UP) on the development of comedy across different theatrical traditions around the world; this edition is set to be published in 2022.