Julia Rodgers
PhD Candidate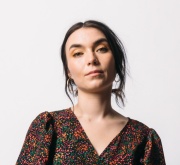 Julia Rodgers is a PhD candidate in Political Science at Dalhousie University. Her doctoral research focuses on health policy and provincial governance models, particularly community engagement and patient-oriented practices. Her research evaluates collaborative policy deliberation models through the lens of representation and power to better understand the democratic nature of these processes. Though her dissertation research is focused in Atlantic Canada, the potential outputs translate into national or international contexts regarding patient-oriented healthcare and health policy.

Born in St. John's, NL, she holds a Bachelor of Arts with a double major in Political Science and Atlantic Canada Studies (honours) and a Master of Arts in Atlantic Canada Studies/Interdisciplinary Studies from Saint Mary's University. Her MA thesis developed a critical history of public engagement mechanisms in Nova Scotia through the lens of neoliberal governance models. Other research interests include political branding, interdisciplinary scholarship, and policy barriers furthering inequity - particularly for African, Caribbean, and Black (ACB) and LGBTQIA2S+ communities.
Julia is the current recipient of the CIHR funded MSSU Student Research Award, the Nova Scotia Graduate Scholarship for Innovative Research, the Building Research for Integrated Primary Healthcare Doctoral Award, and a Junior Fellow with the MacEachen Institute for Public Policy and Governance. Currently, she is a member of Health Assured research consortium (formerly SafetyNET-rx), a quality improvement initiative aimed at increasing patient safety within public policy in the Canadian context, where she acts in qualitative ethics and data analytics role. Further, she works in an advocacy role with the Nova Scotia Policing Policy Working Group (East Coast Prison Justice) and the Halifax Board of Police Commissioners - Subcommittee to Define Defunding the Police.
Email: julia.rodgers@dal.ca
Research Interests:
Public Engagement; Health Policy; Public Management; Political Branding; Policy Inequities; and Feminist Research.
Publications:
Ajadi, T. & Rodgers, J. (2021). Assessing the Representation of People of African Descent on Nova Scotia's Community Health Boards. Healthy Populations Journal, 1(1): 24 – 33.
Sears, K., Godfrey, C., Rodgers, J., Muhl, C., Elms, S., and Barker, J. (2021). Charting the 'New Normal' In Canadian Community Pharmacy Practice: A Scoping Review Protocol. BMJ Open. (In Press)
Rodgers, J. & Trebeck, K. (2020). "Shifting power via public participation in creation of new measures of the economy," Beyond GDP: Edited Volume. (In Press)
Conference Papers:
"Redirecting Representation: Public Participation Mechanisms and Health Policy Creation in Nova Scotia, Canada" – International Research Society for Public Management Annual Conference. Virtual. April 22, 2021.
"The Shortcomings of Diversity Measures in Nova Scotia's Health Promotion Strategy" -Atlantic Canada Studies Conference, University of Maine, May 14, 2020, Belfast, Maine.
"Assessing the Representation of Equity-Seeking Groups on Nova Scotia's Community Health Boards (with Tari Ajadi)" – Atlantic Provinces Political Science Association Conference, October 18-20, 2019, Acadia University, Wolfville, Nova Scotia
"Branding Cooperative Governance: Assessing Court Government in the Trudeau Era" – Atlantic Provinces Political Science Association Conference, October 18-20, 2019, Acadia University, Wolfville, Nova Scotia