Current Students:
British History
Kristen Becker (MA Candidate)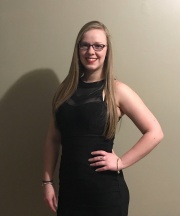 Kristen completed her BA in History (Honours) here at Dalhousie University in 2020. She is conducting her master's under the supervision of Dr. Krista Kesselring, using legal documents to understand Cromwellian Scotland, c.1651-1660. Kristen comes from a quaint town in midwestern Ontario and really enjoys the ocean and urban life. Kristen spends her spare time reading, spending time with friends, or playing with her cat Chaos.
Jenna MacPhee (MA Candidate)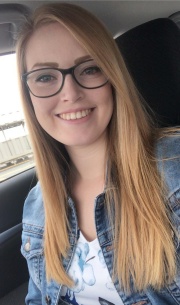 Born in Hants County, Nova Scotia, Jenna has always been interested in history, which has continued to grow into a passion. Jenna began her degree at Dalhousie in science and decided it wasn't for her. She found her love for history again, completing her BA in history in 2019. For Jenna's MA thesis she is currently researching British Grand Strategy during the Second World War, specifically how the change in leadership (from Neville Chamberlain to Winston Churchill) impacted how British Grand Strategy would continue for the remainder of the war, under the supervision of Dr. Chris Bell. Jenna enjoys traveling, baking, reading and spending time with family and friends.
Canadian History
Joy Ciccarelli-Shand (MA Candidate)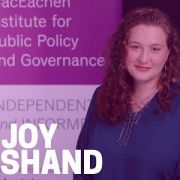 Hailing from Toronto, Joy completed her BA in Social Anthropology and Canadian Studies with a minor in Psychology at the University of King's College. Joy's research interests centre on "Canada" as a site of diverse experiences of belonging for immigrants, and on the role multiculturalism plays in justifying the state's ongoing occupation of Indigenous territories. Following her interest in Canadian immigration history, Joy's MA thesis investigated how multiple modes of temporariness have developed in the Nova Scotia labour market for workers in the mining sector, as Nova Scotians leave home seeking employment in Alberta's oil patch and temporary foreign workers arrive to assist with coal extraction. Outside of academia, Joy is involved with politics and serves as Co-Chair of the Nova Scotia Young New Democrats, work which enables her to delve into her passion for enhancing youth civic engagement. When not studying or politicking, she loves to sing with her choir, bake, and spend time exploring Nova Scotia.
Raymond Moyland (MA Candidate)
Raymond is originally from the United States. Raymond has a BA in History and an MA in Secondary Education. He is currently pursuing another MA focusing on Black Atlantic communities in the mid-19th century. Prior to moving to Halifax Raymond taught high school for fourteen years in New Jersey, Texas, Alaska, New York City, and Budapest, Hungary. Raymond enjoys hiking, camping, and watching soccer with his wife and their two cats, Lionel Messi and Hieronymus Bosch.
African History
Chioma Abuba (PhD Candidate)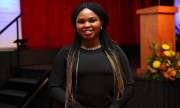 Chioma was born and raised in Nigeria. She completed her BA (Honours) and MA degrees in History and International Studies at the University of Nigeria. Chioma is continuing her career in African History at Dalhousie University under the supervision of Dr. Philip Zachernuk. Her research focuses on "ethnic" identities, regional conflicts, and nation-building in post-colonial Africa. Chioma loves reading, writing, table tennis and travelling.
Atlantic World History
Brennan Dempsey (PhD Candidate)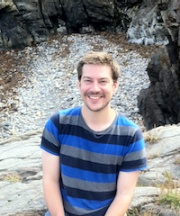 Brennan is a life-long resident of Nova Scotia who grew up in Herring Cove, just outside of Halifax. After completing an MA, Brennan returned to Dalhousie to undertake a PhD under the supervision of Dr. Justin Roberts. His work focuses on the British Atlantic world, early America, and slavery. Brennan enjoys reading, games of all kinds, and making people laugh.
Middle East History
Mahira Qadri (MA Candidate)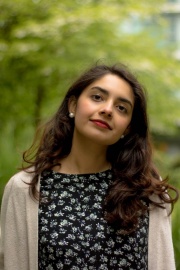 Mahira was born in Singapore but spent most of her life in Vancouver, British Columbia, where she completed her undergraduate degree in history at UBC. Mahira is currently studying under the supervision of Dr. Colin Mitchell and is interested in looking at non-Iranian perspectives of Safavid Iran in the sixteenth century with a focus on legitimacy and the practice of kingship. In her free time she likes to hike and read.
Recent Graduates:
British History
Melissa Glass (MA Graduate 2020)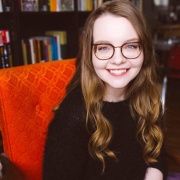 Melissa attended the University of Calgary, where she graduated with a BA in History (Honours) and a BComm in International Business in 2016. Before moving to Halifax to go to Dalhousie University as a graduate student, she had always lived in Alberta. Although Melissa misses the mountains in Alberta, she is loving being near the ocean and the friendliness of Nova Scotians. Under the supervision of Dr. Krista Kesselring, Melissa's research involves using legal records as a lens to find out more about the everyday lives of people in England c. 1500-1700. When not reading and writing, Melissa loves to watch movies and play games with friends.
Abigail McInnis (MA Graduate 2016)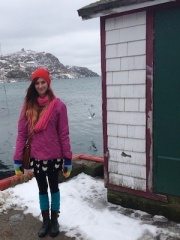 Abigail McInnis is from Halifax, but studied for her undergraduate degree at Memorial University of Newfoundland. Her honours thesis focused on how the medieval male writer discussed the sanctity of Merovingian female saints. For her master's degree, she worked with Dr. Krista Kesselring examining constructions of the early modern female criminal. In her free time, Abigail enjoys playing the guitar and hiking.
Tom Walsh (MA Graduate 2015)
Tom is originally from a small, suburban town called Grandbay-Westfield, New Brunswick, and he attended the University of New Brunswick (Saint John Campus). It was here that he developed a strong interest in Early Modern Europe (specifically in areas relating to the Reformation). In 2013, he graduated from UNB with a BA in History (Hons) and subsequently applied to Dalhousie's MA history program to continue pursuing his historical interests. Tom was supervised by Dr. Krista Kesselring. Outside of the academic realm, he enjoys various sporting activities, especially hockey, golf, and tennis.
Canadian History
Holly Hanes (MA Graduate 2020)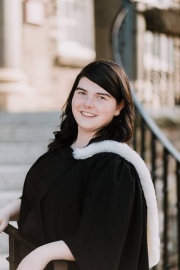 Born in rural Hants County, Nova Scotia, Holly has been drawn to the history of the province as far back as she can remember. While beginning at Dalhousie in a science field, she quickly found her passion for history again, completing her undergraduate degree in history in 2018. Despite her love for railway history in the province, Holly is currently researching the Moir's Chocolate factory and its advertising methods for her MA project, under the supervision of Dr. Jerry Bannister. Holly has completed several public presentations on various Nova Scotia topics throughout her MA, stemming from her time spent employed in various historical establishments. When not working on her thesis she can likely be found coaching volleyball, at a hockey game, or spending time with family and friends.
Dana Campbell (MA Graduate 2019)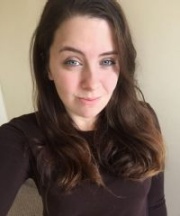 Born in Port Hawkesbury, Nova Scotia, Dana has loved and been drawn to the rich Scottish Gaelic culture of Cape Breton for as long as she can remember. Her love for Atlantic Canadian history was reaffirmed when she started her B.A. at St. Francis Xavier University in Antigonish, Nova Scotia, where she spent the first two years of her undergraduate degree before transferring to Saint Mary's University in Halifax, where she completed her program. While her undergraduate thesis looked at immigrant correspondence relating to nineteenth-century Scottish immigrant communities in Cape Breton, the masters program here at Dalhousie drew her studies two hundred years in the future and to Cape Breton's neighbour to the north, Newfoundland. Her studies focused on Newfoundland's confederation with Canada, the Term 29 debate, the representation of the new province in mainland Canadian newspapers and the role of Joseph "Joey" Smallwood throughout the period. Dana enjoys reading, spending time with friends and spending as much time as she can along the shores in Cape Breton.
Mercedes Peters (MA Graduate 2018)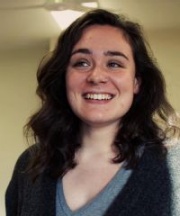 Mercedes Peters is a Mi'kmaq student from Saint John, NB, in Wolastoqiyik Territory and Glooscap First Nation. She studies the impacts of Canadian assimilation policy on Indigenous people, in particular on Indigenous women, and how colonial legacies continue to shape Indigenous lives today. She is passionate about decolonizing education, and teaching others about what reconciliation truly means in Canada today. Mercedes is currently completing a PhD in History at the University of British Columbia.
Nick Kaizer (MA Graduate 2018)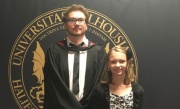 Nick was born and raised in the Annapolis Valley and completed a degree in history at Acadia University before completing a Masters Degree at Dalhousie University under the supervision of Dr. Jerry Bannister. In both his honours and masters work, Nick focused on the culture of the British Royal Navy during the Napoleonic era, a subject of interest for over a decade. His masters particularly focused on the impact of the surprising single ship action defeats in the War of 1812 on the culture of the Royal Navy, by then accustomed to victory. Nick enjoys hiking and golf, and is a long time reader of the Aubrey-Maturin series and other historical novels.
Christine Harens (MA Graduate 2016)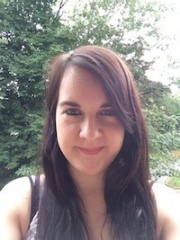 Born and raised in Germany, Christine moved to Canada in 2009 and completed her high school education in Cape Breton, before she started her B.A Honours in History with a Subsidiary in Religious Studies at Saint Francis Xavier University. In her Honours Thesis she focused on the migration of Black Loyalists and Black Refugees and how these settler societies altered Nova Scotia. For her M.A. thesis Christine focused on Black Loyalists and their settlements in Nova Scotia. Christine was supervised by Dr. Jerry Bannister. When she is not researching documents at the archives, Christine enjoys reading Harry Potter and the outdoors, especially going for hikes in Cape Breton, which has become her second home.
Rachael Fraser (MA Graduate 2015)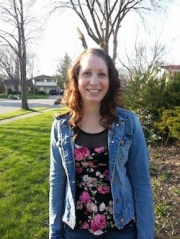 Rachael received her Bachelor of Arts in history at the University of Windsor. Her interest in Canadian and women's history brought her to Dalhousie where she received her Master's degree. Rachael's research focused on women on the Canadian home front during World War Two. She is particularly interested in how the war affected what kind of food was being prepared by these women in their homes, as well as what kind of food stuffs were being sent overseas to soldiers. Rachael was supervised by Dr. Shirley Tillotson. In her spare time she likes to cook and practice yoga.
Colin Elder (MA Graduate 2015)
Colin completed his B.A. at Algoma University in his home town of Sault Ste. Marie, Ontario. While there, he worked in the Wishart Library helping in the archives and special collections, and he spent some time working closely with the Shingwauk Residential School Centre's collection. This was an excellent opportunity for him to spend the final year of his undergraduate degree researching the influence of the Church of England in Northern Ontario throughout the nineteenth century. He continued to pursue this interest at Dal at the M.A. level under the supervision of Dr. Jerry Bannister. In his spare time, Colin enjoys reading, nature, and travel; he has lived and studied in England as an international exchange student twice, and he has also spent two summers in Spain.
Mike Murphy (MA Graduate 2015)
Mike returned to university after retiring from Fisheries and Oceans Canada. His research focused on the transformation of Prince Edward Island in the 1950s and early 60s, when the Island made the break from 'them times' into modernity. As well, he remains connected to oceans issues through volunteer work with the BIO Oceans Association and the Coastal Planning Advisory Committee in St. Margaret's Bay.
African History
Nick Baker (MA Graduate 2018)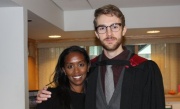 Nick Baker grew up in Halifax and received his BA hons. in History and Early Modern Studies from Dalhousie and the University of King's College. After initially entering the master's program at Dalhousie in 2012, Nick changed his area of focus to what he loves most: the modern history of Southern Africa. He is particularly interested in Zimbabwe's Liberation War in the region of Matabeleland and the process by which liberation politics altered identities both before and after the official cessation of hostilities between the Rhodesian government and various militant nationalist groups, most especially the Zimbabwe African People's Union (ZAPU). Outside of academic interests, Nick enjoys badminton and watching Tottenham Hotspur defeat other English Premier League teams (Arsenal most of all).
Barb Pearce (PhD Graduate 2016)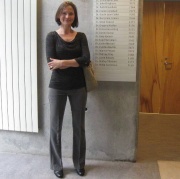 Barb is originally from Nova Scotia, but she spent 8 years in Alberta. After a couple years of university in Edmonton, she decided to return to Nova Scotia. She completed a BA with Combined Honours in International Development Studies and History from Dalhousie in 2007. She was the recipient of a SSHRC grant for her MA in African History at Dalhousie, which she finished in 2008. After three years in the business world, Barb was excited to begin her PhD in African History at Dalhousie in 2011. Dr. Gary Kynoch has been her supervisor throughout her graduate work. Barb has also been fortunate to work closely with Dr. Philip Zachernuk and Dr. Theresa Ulicki. She couldn't imagine a better team of professors! With their help, she has received SSHRC and Killam grants to fund her doctorate.
Barb's research focuses on the history that informs contemporary violence on white-owned commercial farms in the Midlands region of KwaZulu-Natal Province, South Africa. Since the end of apartheid in 1994, approximately 3,000 white farmers have been murdered in what have become known as "farm attacks." The South African government commissioned the Committee of Inquiry into Farm Attacks, which concluded in 2003 that the motive in the majority of these cases is simply robbery, as something is usually stolen during these attacks. However, in 2002, South African reporter Jonny Steinberg published the only investigation into a farm murder that considered the long history of land dispossession and labour exploitation on South Africa's farmland. He identified strong land and labour related grievances that could have motivated that specific attack. Barb is attempting to determine the extent to which farm attacks are motivated by historical grievances by coupling archival work on the history of settler land accumulation and labour relationships between white farm owners and black farm workers in the Midlands with approximately 250 interviews with farm owners, farm workers, police officers, government officials, and NGOs. She plans to defend her dissertation in 2016.
Katie Carline (MA Graduate 2015)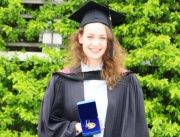 A Canadian, Katie has lived abroad, mainly in Kenya, for much of her life. Her undergraduate history experience first sparked her interest in British imperial and religious history. Strong academic reputation, funding opportunities, and her love for the east coast led Katie to Dalhousie, where she pursued her MA, focusing on the religious and political complexities of British missionary endeavour in nineteenth-century southern Africa. Katie was supervised by Dr. Phil Zachernuk.
Atlantic World History
Janet Mills (MA Graduate 2019)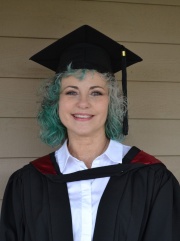 Janet Mills returned to university to study history and religion after a 30-year absence and a 20-year career as a fitness professional. As an undergraduate, she was the recipient of prizes for academic accomplishment and recognition for her contribution to student experience through mentoring. She was class valedictorian and received the prestigious Joseph-Armand Bombardier Canada Graduate Scholarship. Her MA focused on race and slavery within the Caribbean under the supervision of Dr. Justin Roberts. She plans to continue to study the Atlantic World of the 18th and 19th centuries as she sees endlessly fascinating areas to investigate. Outside of academic life, Janet is devoted to wildlife, her garden, her cats, budgies and greyhounds.
Maddie Hare (MA Graduate 2018)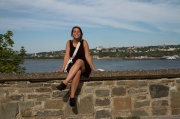 Born in Richmond Hill, Ontario, Maddie completed an honours degree in History at Dalhousie University in 2017. For her MA, Maddie continued her work with her honours supervisor, Dr. Justin Roberts. Focusing on nineteenth-century Jamaica, she studied Amity Hall plantation, illuminating how the transition from slavery to freedom was experienced by its workers and management. Maddie enjoys hiking, drinking copious amounts of coffee, and catching all of the live music Halifax has to offer!
Sophia Allen-Rice (MA Graduate 2018)
Sophia is local to Halifax, and after finishing the Foundation Year Program at King's College she went on to earn a Double Major in History and English at Dalhousie, graduating in 2014. Taking a break from academia, Sophia lived in Montreal for a year before returning to Halifax to complete a Bachelor of Education from Mount Saint Vincent University. Graduating in 2017, she is hoping to teach history and English in high school. A lifelong curiosity, and deep passion, about history brought Sophia back to Dalhousie to work with Dr. Justin Roberts. Sophia focused on the process of dehumanization that can be explored through slave sale ads in the Atlantic World at the end of the eighteenth century. An in depth exploration of how Western society constructs difference is something that Sophia believes will inform her other passion – teaching. When not reading, Sophia enjoys swimming, travelling, and a glass of prosecco with friends.
Kylie Peacock (MA Graduate 2017)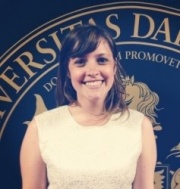 Originally from Rockwood, Ontario, Kylie completed a BA in History at Dalhousie University in 2013. After taking a year off to work, she applied to do her MA in History at Dalhousie. For her MA, Kylie worked with Dr. Justin Roberts on slave resistance in nineteenth-century Jamaica. Kylie enjoys spending time with friends, baking cupcakes, and running.
Mike Smith (MA Graduate 2017)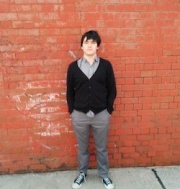 Graduated from the University of King's College and Dalhousie with an honours degree in history, Michael continued his research with Dr. Justin Roberts. His work mainly focused on eighteenth-century America, particularly concentrating on economics, gender, and labour surrounding the revolutionary period. He has also done work in twentieth-century American history, especially on the United States' role in the Cuban Missile Crisis. Jean-Luc Picard and the Sherlock Holmes of Jeremy Brett are his daily inspirations, but so too is the comedy of Jerry Seinfeld and Larry David. He would dispute liking a good argument, and enjoys reading Iain M. Banks, biking, and Volvo Cars.
Hillary MacKinlay (MA Graduate 2016)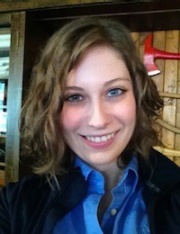 Hillary is originally from Truro, Nova Scotia. She completed her B.A. History (Honours) at King's/Dalhousie University in 2014 with a concentration in the Atlantic World. She continued her work on 19th century Pacific whaling voyages under the supervision of Dr. Jerry Bannister. Her non-academic interests include rowing on the Northwest Arm, watching Stargate SG-1, and playing crib.
Conner Coles (MA Graduate 2015)
Conner Coles is originally from a small town called Quispamsis, New Brunswick. He finished his honours degree in History from the University of King's College in 2013 and decided to stay in Halifax to work with Dr. Justin Roberts for his MA. Conner worked on Caribbean creole identity during the American War of Independence, hoping to understand more clearly the reasons why the Caribbean colonies remained loyal to Great Britain despite the revolutionary fervor of the 1770s. Conner played varsity soccer for University of King's College during his undergrad and likes to play when he's not reading or studying. Conner enjoys keeping active, and you can often find him running around Halifax in the wee hours of the morning or playing soccer on Wickwire.
Daisy Ramsden (MA Graduate 2015)
Born and raised in St. Albert, Alberta, Daisy Ramsden completed a combined honours degree in History and French at Dalhousie University in 2013. For her MA, Daisy continued her work with her honours supervisor, Dr. Justin Roberts, interested in conceptions of credit and debt in the early modern Atlantic world. Her friends often request her presence on the dance floor, likely because she once trained to be a dancer, but she is equally content to sit on her couch with her dogs and good music.
Middle East History
Mitchell Potter (MA Graduate 2017)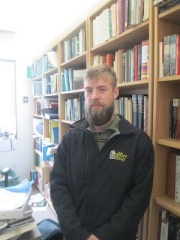 Mitchell is from Hants County Nova Scotia and has lived in Halifax/Antigonish for the last 6 years. Having completed his BA at Dalhousie in 2013, Mitchell took a year off before returning to do an MA in the Fall of 2014. He was delighted to have the opportunity to research a topic that sparked his fascination with the past in his childhood: the Mongol empire. Mitchell studied under the supervision of Dr. Colin Mitchell, and worked with medieval travelogues to study Mongol-Turkic confessional identity during the Chinggisid era. Mitchell enjoys spending time outside whether it involves fishing, hiking, or simply exercising.
Ghazi Jarrar (MA Graduate 2016)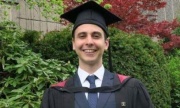 Ghazi was born and raised in Amman, Jordan. In 2009, he moved to Victoria, British Columbia, where he attended Lester B. Pearson College, Canada's United World College. In 2011, he moved to Halifax for a bachelor's degree in history and economics at Dalhousie University. Upon completing his degree, Ghazi's growing passion for history compelled him to (at least temporarily) put economics aside, and pursue a master's degree in history. For his MA research project he worked with Dr. Amal Ghazal and explored the Levant's transformation from the late Ottoman period into the post-war era. Specifically, he wanted to understand how Arab intellectuals made sense of (and were part of shaping) the different landscape that came about with the collapse of the Ottoman order. Ghazi is an avid sea and whitewater kayaker. He completed a 1,200 km sea-kayak expedition in 2011, and is now a certified guide and instructor.