Cornelia
Lorenz
Instructor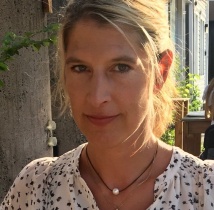 Email:
Cornelia.Lorenz@Dal.Ca
Phone:
902-494-1093
Mailing Address:
McCain Arts and Social Sciences Building
6135 University Ave.
Office: 3053 McCain
Halifax, Nova Scotia
B3H 4R2

Cornelia Lorenz has been teaching in Dalhousie's German Department since 2012. She studied German and English Literature and Linguistics in Tübingen, Berlin, and Leeds, England, where she taught her first university-level course. She completed the Staatsexamen at the Eberhard Karls University of Tübingen, and in 2007 moved from Germany to Canada with her family. For more than a decade she has also been closely involved with the teaching program of the German Heritage Language School in Halifax. In her free time, she loves to read and to walk along the beach.