Gefu
Wang-Pruski
Department Chair, Professor, Molecular Biology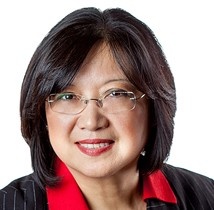 Email:
gefu.wang-pruski@dal.ca
Phone:
(902) 893.6247
Mailing Address:
Department of Plant, Food, and Environmental Sciences
Faculty of Agriculture
Agricultural Campus
PO Box 550
Truro, NS, B2N 5E3

Research Topics:
Potato production
food quality and traceability
environment protection in disease management and control
genomes of plants and their pathogens
gene expression profiling
association mapping
molecular breeding and selection using markers
regulation of plant systems against biotic and abiotic conditions
Research interests
Potato genome organization

Potato's adaptability to environment

Mechanisms of induced immunity to disease
Genetic control of potato tuber qualities

Genes involved in late blight resistance

Vitamin C and antioxidants in potatoes

Potatoes as healthy food alternatives
Academic advising
I am an Academic Advisor for students majoring in the B.Sc (Agr.) Plant Science Program. To make an appointment with me please email gefu.wang-pruski@dal.ca or call 902-893-6247. My office is located at the Cox Institute Room 151-9.
Teaching

Undergraduate courses
BIOL2000: Cell Biology
BIOL2001: Cell Biology Laboritory
GENE3000: An Introduction to Molecular Genetics
GENE4003: Biotechnology
Graduate courses
AGRI5750: Biotechnology
AGRI5710: I. Fluorescent and Luminescent Marker Genes for Applications in Agriculture and Life Sciences
AGRI5710: II. Advanced Techniques in Molecular Biology and Genomics
AGRI5710: III Understanding Genetic and Environmental Controls of a Trait