Leadership, Researchers, and Partners
Hosted by Dalhousie University's Rowe School of Business, Safe Assured's leadership has a unique blend of deep, world leading expertise in:

Business practices in healthcare systems
Database analytics
Patient and organizational safety
Public policy
Organizational governance
Improving medication-use systems
Health care regulation and retail and relationship management
James R. Barker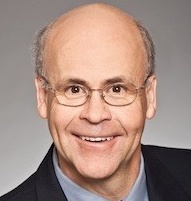 Safe Assured is led by James R. Barker, the Herbert S. Lamb Chair in Business Education in the Rowe School of Business, within the Faculty of Management at Dalhousie University, in Halifax, Nova Scotia, Canada.
Professor Barker is a global expert on employee and management behaviour within highly complex and high-risk private, public, and non-profit organizations. His research focuses on how internal behaviour affects an organization's ability to improve and sustain safety, and safety-related knowledge; to manage change; and to innovate. Professor Barker also serves on the Ontario College of Pharmacists Assurance and Improvement in Medication Safety response team.
More about James R. Barker
A thought leader, opinion former, and trusted advisor to the healthcare industry, Dr. Barker has won numerous prizes for his research, teaching, and game changing papers and presentations, including Tightening the iron cage: Concertive control in self-managing teams. Recognition includes the 2010 Fredric M. Jablin award for outstanding contributions to organizational communication; a 2014 Canadian Journal of Administrative Sciences award for best paper of the year; and a 2017 National Communication Association award for best book editing. Dr. Barker writes for several publications, including Management Communication Quarterly, where he was editor in chief of from 2006 – 2012.
As a consultant and coach, he has worked with stakeholders as diverse as flight crews, engineering and technology executives, scientists and policy makers, manufacturing managers, and medical safety specialists. Dr. Barker earned his BA from the University of Central Arkansas; his MA from Purdue University in West Lafayette, Indiana; and his PhD from the University of Colorado, in Boulder, Colorado. Before Dalhousie, Professor Barker taught at organizations as diverse as the Waikato School of Management School in New Zealand; Marquette University (a Catholic, Jesuit institution in Milwaukee, Wisconsin); the University of New Mexico; and the U.S Air Force Academy, in Colorado Springs. His private sector experience includes working as regional operations and sales manager at U.S. transportation corporate Schneider National.
Who We Are
Core Researchers and Team
Sam Belbin, Queens University
Alice Chen, Dalhousie University
Affiliate Researchers
Partners
A diverse range of funders and other partners, stakeholders and supporters enable Safe Assured's success: