Pathways to Interprofessional Placements Experiences for Students (PIPES)

Interprofessional placements (IPP) offer an innovative approach to prepare students for collaborative practice while simultaneously addressing the challenge of securing sufficient practice education sites.

PIPES is based on several years of preparing, implementing and evaluating IPP in hospital and community-based settings. The perspectives of students, practice educators, course directors, community liaison and clients will be incorporated in multi-media vignettes enabling workshop participants to:
Critique IPP models used internationally including training wards, student-led clinics and community-based IPP initiatives.
Identify current issues within IPP and discuss strategies to address each.
Outline local IPP guidelines.
Explore funding options to support IPP.

Key discussion points will include forging partnerships when preparing for IPP, dialogue with professional regulation/accreditation bodies, evaluating students within this placement model, and IPP guidelines for creating sustainable IPP. Viable funding mechanisms for sharing IPP innovations and knowledge will be highlighted. The session concludes with participant-led action plans for advancing IPP within their organisations.
This workshop offers insights into the challenges and opportunities afforded by interprofessional placements. Practice Educators, supervisors, students, members of community organisations that host students on fieldwork and accreditation/regulation bodies will all find this innovative placement approach informative and thought-provoking.
Presenters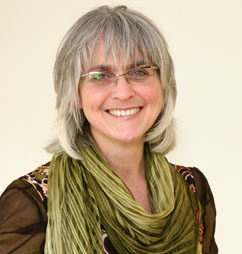 Nancy Salmon, PhD
Nancy's research and teaching intertwines health professional practice, critical disability theory and community engagement. She is particularly concerned with how ableism quietly yet dramatically shapes the interactions between health professionals, people with disabilities and the societies we all re/create. Supporting people with disabilities to live well in communities they choose was a hallmark of Nancy's many years of occupational therapy practice in Canada and the US and shaped her research agenda. A sense of urgency to address the institutional structures that frame the experiences of people with disabilities and their families prompted Nancy to complete an Interdisciplinary PhD in Disability Studies at Dalhousie University, Canada. In 2011 Nancy took up an academic post at the University of Limerick in the Department of Clinical Therapies. She was awarded a Marie Curie Career Integration Grant (2012-2016) for a multi-faceted research study—Navigating Stigma—guided by the overarching question, "How do people with disabilities navigate stigma to create sustainable relationships at home, at work/school, and in their communities?"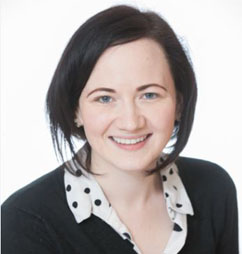 Noreen O'Leary
Noreen's research initially focused on professional identity development, during clinical education and in the early stages of professional working. This was driven by Noreen's interest in professional socialisation as part of the clinical education process. Among other things, this highlighted the importance and challenges of interprofessional practice for healthcare graduates. In 2017, she commenced a PhD programme in University of Limerick, having been awarded a scholarship by the School of Allied Health. Noreen's specific research focus relates to interprofessional placement. Noreen's research seeks to reflect the experiences of a range of stakeholders involved in interprofessional placement and she is influenced by principles of Public Patient Involvement. She is also keenly interested in exploring pedagogical theories that underpin interprofessional placements.