Creating a Recipe for Health through a Unique Partnership
(Sponsored by Dalhousie Medical Research Foundation)
Imagine healthy, vibrant school communities where the places and spaces, climate, policies, practices and opportunities enable everyone to learn, grow, thrive and succeed at school and beyond. Nova Scotia children deserve to have the best start in life and the conditions to achieve their health and learning potential. Learning and academic achievement positively contribute to health and wellbeing today and into the future – health and learning are interdependent and mutually reinforcing. In addition to creating conditions that facilitate active living and healthy eating, creating conditions that foster social and emotional wellbeing is also critical to the health, and prosperity, of children, and is the responsibility of all stakeholders. This represents a "whole-population approach" to health promotion because everyone needs to be involved in creating the conditions to support health and learning.  
The Recipe for Health and Learning partnership (R4HL) is a collaborative approach to systems change to support the health and learning of Nova Scotia children and youth. We all know that we need to do much more than educate children on how to make healthier choices. We also need to ensure that we create the social, economic and structural conditions that foster wellbeing and support healthier choices as the easiest and "normal" choice in every setting where children spend their time and for every child. As the heart and soul of many communities and a place where children spend a large amount of their formative years, schools have a unique role to play in engaging students in the pursuit of health and wellbeing, but they cannot solve these complex issues alone. They need support from community agencies, local businesses, parents, and community members to help create a healthy physical, social, economic and inclusive environment for students to learn and prosper. In this 90-minute session, project co-leads, Dr. Sara Kirk and Dr. Camille Hancock Friesen, will present the background to the project, describe the research that underpins it, showcase examples of innovation that will bring the partnership to life and introduce a range of partners committed to creating a recipe for health and learning for all our children in Nova Scotia. 
Presenters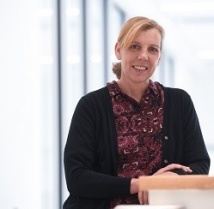 Sara Kirk, PhD is a Professor of Health Promotion and the Scientific Director of the Healthy Populations Institute at Dalhousie University. She also holds cross-appointments with the IWK Health Centre and Mount Saint Vincent University. Originally from the UK, Kirk worked as a registered dietitian for several years before entering academia. Having moved to Canada in 2007, she now runs a multi-million dollar research program to understand how we can create supportive environments for chronic disease prevention.
Her research uses a 'socio-ecological' approach that takes into account how individual behaviour is influenced by other broader factors, such as income, education and societal norms. This approach takes into account the interaction between an individual and their environment. Kirk's research promotes understanding and application of health research by overcoming some of the structural barriers inherent in multi-sectoral collaboration and through using an integrated approach to health. She does this through developing strong relationships with a wide range of partners, including Government, health authorities, municipalities and citizen stakeholders.
Kirk has led several nationally funded projects that focus on the environment within schools and has over 100 peer-reviewed publications in her academic career. Through her vibrant and highly policy relevant program of research, Dr. Kirk has mentored a new generation of applied health researchers, and was recently the inaugural recipient of the 2015 Dalhousie University Award for Excellence in Graduate Supervision.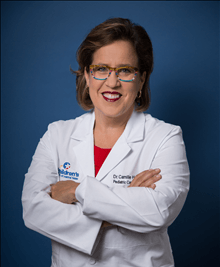 Dr. Camille Hancock Friesen is Professor, University of Texas Southwestern, pediatric cardiovascular surgeon Children's Medical Center Dallas and Surgical Director of Adult Congenital Heart Surgery University of Texas Southwestern. She began her career in Nova Scotia and maintains adjunct Professor status in the Faculty of Medicine, Dalhousie University and Senior Research Scholar status in the Healthy Populations Institute.  Hancock Friesen is an expert in cardiovascular health outcomes and has chosen to focus her research efforts on helping school-aged children getting more physically active. As a cardiac surgeon with both adult and pediatric cardiac surgery practices, she brings a unique perspective to the natural history of end-stage vascular disease.  The majority of her adult cardiac surgery patients with acquired heart disease develop that disease as a result of a combination of lifestyle factors including smoking, obesity and type II diabetes. 
As a pediatric cardiac surgeon interacting with children daily and being aware that the precursors to vascular disease are present in epidemic proportions (i.e. sedentary lifestyle, obesity and type II diabetes) it has been disturbing to her to realize that many of our children are on a course to require healthcare intervention for some vascular disease.  As a result, she developed a community of collaboration with teachers, community champions and students in an NSHRF funded trial, called Heart Healthy Kids (H2K), to investigate the potential role of peer mentors in promoting meaningful school day activity.  H2K was conducted in 10 elementary schools in the Halifax Regional School Board District with more than 800 students participating in an intensive one-year project.  H2K was the first study of its kind in Canada and showed the deployment of peer mentors was associated with significantly increased physical activity levels, trends to increased physical fitness levels and positive perception of the roles of peer mentors and her work was recently recognized in 2014 by the Doctors NS William Grigor Award, an award given to a physician under the age of 50 who has made an outstanding contribution benefiting the health of Nova Scotians.