Media Releases
»
Go to news main
10 Degrees of Inspiration: Dalhousie University celebrates Spring 2015 Honorary Degree recipients
Posted by
Media Centre
on April 15, 2015 in
News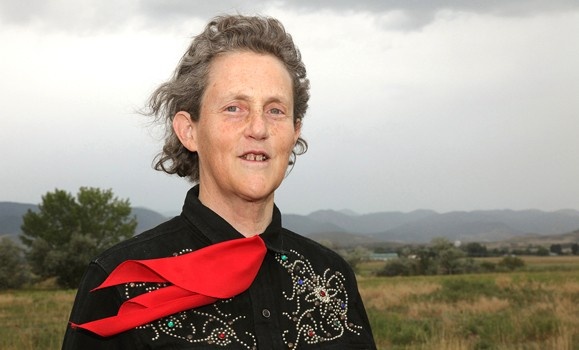 (HALIFAX, N.S.) – Wednesday, April 15, 2015 – Dalhousie University's May Convocation ceremonies are a time to honour the accomplishments of our students and, through the awarding of honorary degrees, acknowledge extraordinary individuals who've demonstrated service to society and made significant progress in their field or contributions to the university. This year 10 individuals will be celebrated at Convocation ceremonies starting on May 8 at the Agriculture Campus in Truro and running from May 25 to May 30, 2015 at Dalhousie University in Halifax.
Dalhousie is pleased to recognize the following individuals with honorary degrees:
Temple Grandin: Animal welfare scientist, renowned autism activist
Dr. Temple Grandin is almost certainly both the world's most famous animal scientist and the world's most recognized person with autism. She turned the childhood pain of being different into a life of profound purpose, using her unique perspective to change the face of animal welfare and give hope and inspiration to millions of people and families living with autism spectrum diagnoses. In 2010, Dr. Grandin was named one of Time Magazine's "100 Most Influential People in the World" in the Heroes category.
Dr. Grandin has published extensively on both autism and animal welfare. Her list of over 70 awards includes the Meritorious Achievement Award from the Livestock Conservation Institute and honorary doctorates from several universities. In 2010, HBO released a multi-award-winning TV movie about her life. Today, Dr. Grandin is Professor of Animal Science at Colorado State University and enjoys a thriving business as a consultant.
R. James Williams: Supreme Court Justice, defender of children's rights
The Honourable R. James "Jim" Williams is an influential justice, legal educator and child's rights advocate. As a Justice of the Supreme Court of Nova Scotia's Family Division and an Associate Director of the National Judicial Institute, he has served as one of the principle architects of family law education in Canada during his distinguished career. Justice Williams' unique combination of judicial acumen and humanitarian compassion stems in part from his diverse education. Before graduating from Dalhousie's law school, he earned a bachelor's degree in psychology from the University of Alberta and a master's degree from the Maritime School of Social Work. This educational background allowed Justice Williams to focus on the needs of people, particularly children, in the cases he adjudicates. He has authored influential decisions, introduced widely adopted legal innovations and collaborated with organizations outside the legal system to better serve family law.
Paul Tiyambe Zeleza: Champion of African history and culture
Paul Tiyambe Zeleza is a respected teacher, writer and speaker on African history and culture, championing the continent of his birth for more than three decades. The author or editor of 26 books, as well as hundreds of book reviews, essays and scholarly articles he has written about both the African continent and life for the diaspora of African-born people living elsewhere in the world. Dr. Zeleza's academic career includes teaching roles in Jamaica, Kenya, South Africa, Canada and the U.S.
Ian McAllister: International humanitarian, prolific author
Ian McAllister is an economic, educational and humanitarian leader. As a government economist, a Senior Development Advisor of the International Red Cross and Red Crescent Federation, and a professor of economics at Dalhousie, Mr. McAllister has sought to make life better for those less fortunate. He is one of the world's experts in disaster relief and international development assistance and has published five books on issues related to disaster relief and international aid and development. In 1983, he founded Dalhousie's Master of Development Economics program, which has graduated more than 200 students from over 50 countries.
Kevin G. Lynch: Economic thought leader
Kevin Lynch is one of Canada's premier economic thinkers. His ideas have contributed to the nation's economic prosperity and influenced financial decision-makers across the world. Dr. Lynch is currently Vice-Chair of BMO Financial Group, where he advises the company on global strategy. Dr. Lynch has been a senior leader for several federal governments and his international experience includes executive positions at the International Monetary Fund and the Institute for International Finance.
G. Ross Langley: Clinician, cancer expert, medical advisor
Dr. G. Ross Langley is a clinician, cancer expert, teacher, administrator and advisor to governments and institutions. As a hematologist, Dr. Langley contributed extensively to the cancer field, caring for patients, authoring dozens of publications, and conducting research. His contributions to Dalhousie's Medical School have immeasurably advanced the medical profession throughout the Atlantic Provinces and Canada. Dr. Langley is a recipient of the Queen Elizabeth II Silver Medal and the Queen Elizabeth II Golden Jubilee Medal.
Tom M. Mitchell: Cognitive neuroscientist, machine learning expert
Dr. Tom Mitchell is one of the world's most influential computer scientists. Through his research in machine learning, he has looked at building computer programs that automatically improve through experience. Dr. Mitchell led the team that developed the Never-Ending Language Learner (NELL), the first computer system that since 2010 has been learning to 'read' the web. He was also involved along with others, in creating the technology that led to Siri, later purchased by Apple.  By studying patterns of neural activity as people read, Dr. Mitchell conducts research to understand brain science in human language processing. His theory is if we can understand how the brain reads, in the future we may more fully understand language disorders such as dyslexia and aphasia.
Richard Alexander Murray: Global community builder, philanthropist
Richard Alexander is an outstanding engineer, industry leader, mentor to young engineers, successful entrepreneur and philanthropist. Mr. Murray spent 11 years as a civil engineer in Jamaica, returning to Canada in the 1970s. He built the award winning Halifax firm, R.A. Murray International Limited, providing engineering, general contracting, material procurement and logistical services all over the world. In keeping with his philosophy of giving back, Mr. Murray and his wife Melda endowed a $1-million scholarship fund in 2012. The Richard and Melda Murray Scholarships bring Jamaican students who will build the future of Jamaica, to study engineering at Dalhousie.
John Noseworthy:  President and CEO, the Mayo Clinic
Dr. John Noseworthy is a neurologist, researcher, international authority on multiple sclerosis and President and Chief Executive Officer of the acclaimed Mayo Clinic in Rochester, Minnesota. Dr. Noseworthy has improved the lives of countless people through his multiple sclerosis research. He is the author of more than 150 research papers, books, and editorials; as well as serving as editor-in-chief for Neurology, the official journal of the American Academy of Neurology. In 2005, Dr. Noseworthy received the Alumnus of the Year award from the Dalhousie Medical Alumni Association and in 2012, was awarded an Honorary Doctor of Science degree from Western University. He is also a Health Governor of the World Economic Forum.
Sheila Watt-Cloutier: Advocate for human rights of indigenous people
Sheila Watt-Cloutier is a political representative for Inuit around the world, recognized for her work in shaping research and policy that considers the impacts of climate change within a human rights framework. Ms. Watt-Cloutier has served as President and International Chair of the Inuit Circumpolar Council (ICC). She has played a critical role as spokesperson for a coalition of northern Indigenous Peoples in the negotiations leading to the 2001 Stockholm Convention banning the generation and use of persistent organic pollutants contaminating the Arctic food web. Her groundbreaking 2005 petition to the Inter-American Commission on Human Rights focused on the violation of Inuit human rights due to climate change. Her list of awards and honours includes the U.N.'s Mahbub ul Haq Human Development Award, a Nobel Peace Prize nomination and 16 honorary degrees. She was made an Officer in the Order of Canada in 2006 and appeared on a Canadian stamp in 2012.
More information on Dalhousie University's Honorary Degree recipiensts may be found on Dal News.
-30-
Media Contacts
Janet Bryson
Senior Communications Advisor
Dalhousie University
902-494-1269
janet.bryson@dal.ca
Nikki Comeau
Communications Officer
Dalhousie University
902-494-4189
nikki.comeau@dal.ca