Dr.
Jörn
Schmidt
Adjunct Professor: Marine Affairs Program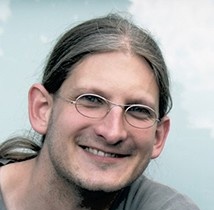 Email:
jschmidt@economics.uni-kiel.de
Phone:
+49 431 880 5632
Fax:
+49 431 880 3150
Mailing Address:
Department of Economics, Kiel University, Olshausenstrasse 40 24098 Kiel, Germany

Research Topics:
Fisheries systems
Ocean Sustainability
Marine Social-Ecological Systems
Coastal Communities
Integrated ocean observation systems & community supported observation
Dr. Jörn Schmidt studied biology at the Leibniz Universität Hannover, and received his doctorate in fisheries biology at the IFM-GEOMAR in Kiel in 2006. Since 2009, he has conducted research at the Department of Economics at Kiel University (https://www.eree.uni-kiel.de/en/team/dr.-jorn-schmidt). Jörn is currently working in the realm of social-ecological systems and concepts of sustainability in the ocean and is coordinator of the strategic initiative on Integrated Ocean Assessment in the Cluster of Excellence 'Future Ocean'. 

Jörn is also working on questions about fisheries management, science communication, games for education and communication (e.g., www.ecoocean.de), developing practical management advice, and working with fishing communities. He is involved with co-organizing research and community workshops to engage local communities in Senegal and Cape Verde and joined participatory modelling workshops with indigenous communities in Haida Gwaii (Canada) and Sitka (USA). 

Jörn is the German Focal Point for the World Ocean Assessment and currently German representative in the Science Committee (SCICOM) of the International Council for the Exploration of the Sea (ICES). He is also the co-chair of the Strategic Initiative on the Human Dimension in Integrated Ecosystems (SIHD). He contributes to several Expert Groups within ICES, and is coordinator and work package leader in several BMBF and EU funded projects. Jörn is a member of the editorial board of the ICES Journal of Marine Sciences.