Dr.
Megan
Bailey
Associate Professor; Canada Research Chair in Integrated Ocean and Coastal Governance (Tier II)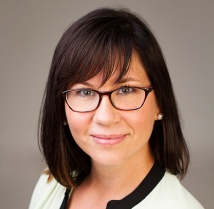 Dr. Megan Bailey, BSc, MSc, PhD (UBC)
Email:
megan.bailey@dal.ca
Phone:
902-494-6906
Mailing Address:
Life Sciences Centre, Room 801, 1459 Oxford Street, PO Box 15000 Halifax NS B3H 4R2 Canada

Research Topics:
Cooperative Management of Shared Fish Stocks
Traceability and Informational Governance
Seafood Global value Chain Governance
Food Security and Fisheries
Market-based Conservation
Indonesian Tuna Fisheries
Western and Central Pacific Ocean Tuna Governance
Fair Trade Fish
About
Megan grew up in London Ontario, completing her bachelors degree in Zoology at Western University. She then attended the Fisheries Centre at UBC to pursue graduate school, completing a Masters and Doctorate under the supervision of Dr. Rashid Sumaila. Megan's PhD focused on solutions to global tuna governance through the lens of game theory and economics. Megan joins the Marine Affairs Program after a three-year Postdoc with the Environmental Policy Group at Wageningen University in the Netherlands where she helped to lead the BESTTuna and IFITT projects. 
Research Interests
Megan's research focuses on how market and state approaches can combine to improve cooperation around global fisheries governance. Specifically, Megan combines game theory with concepts from global value chain and informational governance to investigate how value chain and traceability information can help to transform seafood governance processes. This work integrates notions of sustainability governance dealing with both production and consumption, and seeks to evaluate and understand the various opportunities and limitations of governing through different value chain nodes and in different geographical space.  Megan's research highlights the fact that both state (governments) and non-state (NGOs, industry, civil society) actors are key agents in governing seafood, and recognizes that collaboration of different stakeholders towards transparency and trust in global seafood value chains is necessary for cooperative and sustainable management.
More information about Megan's work and key publications can be found at www.meganbailey.ca.
Referreed Publications
Alternative pathways to sustainable seafood. Stoll, J. S., Bailey, M. & Jonell, M. 2019. Conservation Letters. doi.org/10.1111/conl.12683 (full text available - external site)

Reframing the sustainable seafood narrative. Tlusty, M.F., Tyedmers, P., Bailey, M., Ziegler, F., Henriksson, P.J.G., Béne, C., Bush, S., Newton, R., Asche, F, Little, D.C., Troell, M. & Jonell, M., 2019. Global Environmental Change 59 101911 doi.org/10.1016/j.gloenvcha.2019.101991 (Full text available - external site)
High seas fisheries play a negligible role in global food security. Schiller, L., Bailey, M., Jacquet, J., and Sala, E. 2018. Science Advances 4(8) DOI: 10.1126/sciadv.aat8351
The role of corporate social responsibility in creating a Seussian world of seafood sustainability. Bailey, M., Packer H, Schiller, L., Tlusty, M., and Swartz, W., 2018. Fish and Fisheries DOI: 10.1111/faf.12289
Stabilising cooperation through pragmatic tolerance: the case of the Parties to the Nauru Agreement (PNA) tuna fishery. Yeeting, A.D., Weikard, H.P., Bailey, M., Ram-Bidesi, V. and Bush, S.R., 2017. Regional Environmental Change, pp.1-13. doi.org/10.1007/s10113-017-1219-0 (full text available - external site)
Perceptions of aqauculture ecolabels: A multi-stakeholder approach in Nova Scotia, Canada. Weitzman, J. and Bailey, M. Marine Policy 87: 12-22 (2018)  doi.org/10.1016/j.marpol.2017.09.037. (Full text available - external site until Nov 28, 2017)

Private provision of public information in tuna fisheries. Bush, S.R., Bailey, M., van Zwieten, P., Kochen, M., Wiryawan, B.,  Doddema, A. and Mangunsong, S.C. Marine Policy 77: 130-135 dx.doi.org/10.1016/j.marpol.2016.12.019 (2017).  (Full text available - external site)
The rise and relevance of private governance in Canada's fisheries and aquaculture sectors. Schiller, L., Mason, T., Govender, R., Short, K., and Bailey, M. IUCN Policy Matters 21: 92-108 (2016).  
Transparency for Just Seafood Systems. Bailey, M. and Egels-Zandén, N. Solutions 7(4): 66-73 (2016). (Full text available - external site)
Towards an integrated database on Canadian ocean resources: benefits, current states, and research gaps. Cisneros-Montemayor, A.M., Cheung, W.W.L., Bodtker, K., Teh, L., Steiner, N., Bailey, M., Hoover, C. and Sumaila, U.R. Canadian Journal of Fisheries and Aquatic Science dx.doi.org/10.1139/cjfas-2015-0573. (Full text available - external site)
Closing the incentive gap: The role of public and private actors in managing Indonesia's tuna fisheries. Bailey, M., Miller, A.M.M., Bush, S.R., van Zwieten, P.A.M. and Wiryawan, B. Journal of Environmental Policy and Planning 18(2): 141-160 (2016).
Action and inertia in collaborative governance. Kossman, C.M, Behagel, J.H. and Bailey, M. Marine Policy 72: 21-30 (2016). (Full text available - external site)
Fishers, Fair Trade, and finding middle ground. Bailey, M, Bush, S., Oosterveer, P. and Larastiti, L. Fisheries Research 182: 59-68 (2016).

Canada at a crossroad: The imperative for realigning ocean policy with ocean science. Bailey M, Favaro B, Otto S, Charles A, Devillers R, Metaxas A, Tyedmers P, Ban N, Mason T, Hoover C, Duck TJ, Fanning L, Milley C, Cisneros-Montemayor AM, Pauly D, Cheung WW, Cullis-Suzuki S, Teh L, and Sumaila UR. Marine Policy 63: 53-60 (2016) (Full text available here - external site)
Implications of new economic policy instruments for tuna management in the western and central Pacific. Yeeting, A., Bush, S.R., Ram-Bidesi V, and Bailey M..  Marine Policy 63: 45-52 (2016)
The role of traceability in transforming seafood governance in the global South. Bailey M, Bush SR, Miller A and Kochen M.. Current Opinion in Environmental Sustainability 18: 25-32 (2016)
Understanding the persistence of high fishing effort in tuna purse seine fisheries – an agent-based modelling approach. Libre, S.V.D., van Voorn, G., ten Broek, G., Bailey, M., Berentsen, P. and Bush, S.R.. Fisheries Research 172: 250-260 (2015)
The role of public and private actors in managing Indonesia's tuna fisheries. Bailey, M. and Sumaila, U.R. . Destructive fishing and fisheries enforcement in Eastern Indonesia. Marine Ecology Progress Series. 530: 195-211 
Research into fisheries equity and fairness – addressing conservation burden concerns in transboundary fisheries. Hanich, Q., Campbell, B., Bailey, M. and Molenaar, E.  Marine Policy 51: 302-304 (2015)