Dr.
Wilf
Swartz
Associate Professor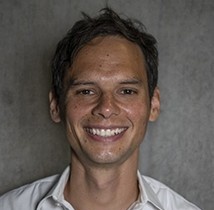 Email:
wilf.swartz@dal.ca
Phone:
782-414-6242
Mailing Address:
Life Sciences Centre, Room 808, 1459 Oxford Street, PO Box 15000 Halifax NS B3H 4R2 Canada

Research Topics:
International seafood trade policies
Fisheries and public subsidies
Global seafood chain supplies
Japan's policies on domestic fisheries
Corporate Social Responsibility in the seafood industry
About
Wilf grew up on both sides of the Pacific—Tokyo and Vancouver—before completing his BSc. in Biology with a Minor in Asian Studies at the University of British Columbia. After a brief foray into international relations (Fukuoka, Japan), Wilf returned to the Fisheries Centre at UBC to pursue graduate studies in resource management in 2002. His two year MSc was followed by another academic hiatus, this time to spend three years in global finance (London, UK). Wilf completed his PhD in resource economics at UBC in 2012 and was with the Nippon Foundation Nereus Program until 2019, first as a Research Fellow (2012-14) and then as a Program Manager (2014-16, 2018-19). Wilf has also worked as a Research Officer for the World Trade Organization (Geneva, 2011) and as the Director of Environmental Policies at the Ocean Policy Research Institute (Tokyo, 2016-18).
Wilf joined the Marine Affairs Program in 2019.
Research Interests
Wilf's research focuses on the role of public policies in shaping the socioeconomic outcomes of commercial fisheries. His initial focus was on the role of seafood trade, particularly the evolution of Japan's international fish acquisition strategy in the late 20th Century, and on the fisheries subsidies' impacts on sustainability. The latter research resulted in Wilf working for the World Trade Organization during its failed negotiations on the global rules on fisheries subsidies as a part of the Doha Round in 2011. Over the past several years, Wilf's interests have included private governance measures and their roles in shaping the seafood supply chains, including the role of sustainability certifications and Corporate Social Responsibility. With the Nippon Foundation Ocean Nexus Program, his research at Dalhousie University's Marine Affairs Program will be centered around public policies for economic security and social safety nets in fishing communities from Atlantic Canada to the coasts of Japan.
Selected Publications
Cisneros-Montemayor A, Moreno-Baez M, Voyer M, Allison E, Cheung W, Hessing-Lewis M, Oyinlola M, Singh G, Swartz W, Ota Y (2019) Social equity and benefits as the nexus of a transformative Blue Economy: a sectoral review of implications. Marine Policy. 109:103702
Packer H, Swartz W, Ota Y, Bailey M (2019) Corporate Social Responsibility (CSR) practices of the largest seafood suppliers in the wild capture fisheries sector: from vision to action. Sustainability. 11, 2254; doi:10.3390/su11082254
Bailey M, Packer H, Schiller L, Tlusty M, Swartz W (2018) The role of corporate social responsibility in creating a Seussian world of seafood sustainability. Fish and Fisheries. https://doi.org/10.1111/ faf.12289
Tai, TC, Cashion T, Lam VWY, Swartz W, Sumaila UR (2017) Ex-vessel fish price database: disaggregating price for low-priced species from reduction fisheries. Frontiers in Marine Science 4:363
Singh, GG, Cisneros-Montemayor AM, Swartz W, Cheug W, Guy JA, Kenny TA, McOwen CJ, Asch R, Geffert JL, Wabnitz CCC, Sumaila UR, Hanich Q, Ota Y (2017) A rapid assessment of co-benefits and trade-offs among Sustainable Development Goals. Marine Policy 93:223-231.
Swartz W, Schiller L, Sumaila UR, Ota Y (2017) Searching for market-based sustainability pathways: Challenges and opportunities for seafood certification programs in Japan. Marine Policy 76:185-191.
Sumaila UR, Lam V, Le Manach F, Swartz W, Pauly D (2016) Global fisheries subsidies: An updated estimate. Marine Policy. doi:10.1016/j.marpol.2015.12.026.
Crona BI, Daw TM, Swartz W, Norstrom AV, Nystrom M, Thyresson M, Folke C, Hentati-Sundberg J, Osterblom H, Deutsch L, Troell M (2015) Masked, diluted and drowned out: how global seafood trade weaken signals from marine ecosystems. Fish and Fisheries. doi:10.111/faf.12109.
Swartz W, Ishimura G (2014) Baseline assessment of total fisheries-related biomass removal from Japan's Exclusive Economic Zones: 1950-2010. Fisheries Science 80(4):643-651.
Swartz W, Sumaila UR, Watson R (2013) Global Ex-Vessel Fish Price Database revisited: a new approach for estimating 'missing' prices. Journal of Environmental and Resource Economics. 56:467-480.   
Swartz W, Sumaila UR (2013) Fisheries governance, subsidies and the World Trade Organization. In Ekeland I et al. (eds) The Ocean as a Global System: Economics and Governance of Fisheries and Energy Resources. p30-44.
Swartz W, Sala E, Tracey S, Watson R, Pauly D (2010) The spatial expansion and ecological footprint of fisheries (1950 to present). PLoS One. 5(12): e15143.
Swartz W, Sumaila UR, Watson R, Pauly D (2010) Sourcing seafood for the three major markets: The EU, Japan and the USA. Marine Policy. 34(6) 1366-1373.