Patrcia A.
Lane
Professor, Dalhousie Dept. of Biology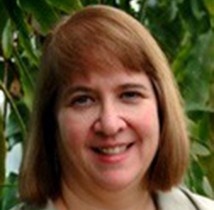 Dr. Patricia A. Lane - BA, MA, PhD (State University of New York at Albany)

Email:
lane@cs.dal.ca
Phone:
(902) 494-6527
Mailing Address:
Department of Biology, Life Science Centre, Dalhousie University, 1355 Oxford Street, PO BOX 15000, Halifax, NS B3H 4R2, Canada

Research Interests
Complexity theory and the identification of emergent properties in aquatic ecosystems
Assessment and management of human impacts on ecosystems, and
Sustainability design, assessment and management in the developing world, particularly Latin America using Cuba as a major case study. 
Current Courses
About
Dr. Lane is an expert with regard to: sustainable approaches to environment-economy interactions, especially in the developing world; ecosystem ecology, and environmental management. Dr. Lane's present research focuses on the study and analysis of current levels of sustainability in Cuba and how this country could be more sustainable in the 21st Century. Her research includes the development of new sustainability methodologies and criteria as well as biotechnology approaches to water pollution problems. Research is also continuing on the qualitative analysis of freshwater and marine ecosystems. Dr.Lane teaches classes in: Communities and Ecosystems, Sustainability and Global Change, and Political Ecology.
For more information see Dr. Lane's Department of Biology profile page