News
»
Go to news main
Student Profile: Society President, Josh Jones
Posted by
Kristin Clarke
on September 10, 2018 in
Students
Name: Josh Jones
Society: Public Administration Student Society
Degree/Major: Master of Public Administration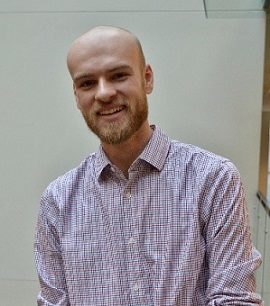 Tell us a bit about yourself.
Originally from rural Ontario, I obtained an undergraduate degree in History at Queen's University in Kingston, Ontario. It was there I met my wife-to-be, who I'll marry this summer.  After graduation, I spent a few years in Manitoba before moving to Halifax to complete my Master's.
Why were you interested in being a society president?
I have been involved in student government throughout my post-secondary career, and I had reached a point where I felt I was now qualified to take over this position.
What do you think the most exciting part of being a society leader will be?
I am looking forward to being able to help shape what the society will look like over the coming year.
What are the most important parts of the society you would like to focus on next year?
I want to help the society and students develop new relationships outside the School of Public Administration, and help students gain as much practical experience as possible through their studies.
Are there any new activities or events you want to introduce next year? 
We have several new events we want to introduce next year, but it is too early too announce them just yet.
How do you think your society can help students become more engaged in Dalhousie and support them in having a better university experience?  
Our society can help by facilitating more interactions between students and societies outside our program, while developing and implementing events that complement our studies.