RSB Exchange Programs
Learning Abroad
The Rowe School of Business has partnerships with 16 international institutions to help create a memorable university experience for our business students. The benefits of studying abroad include: traveling, meeting new people, and expanding your network internationally. The exchange experience will help your résumé stand out to future employers and graduate schools.
Rowe School of Business Students have the ability to choose between our 16 partner institutions located in the following countries:
Austria                                  Norway
Belgium                                Sweden
France                                  Finland
South Korea                        Netherlands
China

Denmark
Information for Incoming Students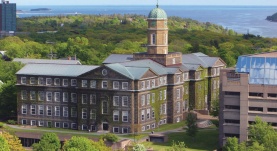 Student Testimonials
Madelaine Pigott- Student at Dalhousie University
I did my exchange in Grenoble, France and the time that I spent there was the best four months of my life.  I had the opportunity to meet fabulous people from all over the world and create an entirely new and diverse friend group. Grenoble is one of my favorite cities in the world, nestled in the middle of the French Alps and the best skiing in Europe. I could not speak more highly of my time in Grenoble.
Information for Outgoing Students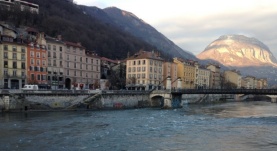 Marie Millet- Student at IESEG Paris
I met many new amazing people, international but also Canadian, who became my true friends. I discovered a very welcoming, nice and amazing country with the few travels I did. My exchange year was definitely one of the best experiences of my life, and I wish everyone could live this experience once. I have to go back in France for now, but I know I'll be back one time here in Halifax because I discovered my other home.