Our Named Chairs
Our school's 'named' chairs are prestigious professorships named after a founder or donor, or in order to commemorate someone.

Our current chairs are:
F. C. Manning Chair in Economics and Business – Sergio Carvalho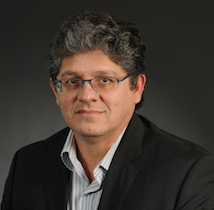 Dr. Carvalho's research covers consumer behaviour and international marketing. He has been investigating: how consumers attribute blame in recalls involving foreign products; how they react to food contamination warnings in an international context; how consumers' national identity or cultural values influence brand preferences; how social categorization influences consumers' pro-social behaviour; and how consumers respond to corporate social responsibility initiatives. His research appears in many top business journals, including FT 50 journals such as Journal of Marketing and Journal of Business Ethics, and has been presented at major national and international conferences, including the American Marketing Association, the Association for Consumer Research and the Academy of International Business. His research has been funded by the Social Sciences and Humanities Council of Canada. Dr. Carvalho currently serves on the editorial boards of Canadian Journal of Administrative Sciences (CJAS) and Journal of Marketing Thought. He has served as ad hoc reviewer for Journal of Consumer Research, Journal of International Marketing, Journal of Hospitality Marketing & Management, Business & Society, Journal of Business Ethics, International Marketing Review, and Canadian Journal of Administrative Sciences.
Find out more about Dr. Carvalho.


Willam A. Black Chair in Commerce – Jing Chen
Dr. Chen is an internationally renowned expert in supply chain management and revenue management. Her research focuses on issues of marketing-operations interface, such as pricing, channel strategy and co-opetition. She is principal investigator on two Discover Grants from NSERC (2010–2015 and 2016–2021) to study pricing with customer returns and an Insight Development Grant from SSHRC (2018–2020) to study perceived fairness of customer returns policies in the presence of fraudulent returns. Dr. Chen actively contributes to her research profession and won service awards from well-known journals such as European Journal of Operational Research. Currently, she is an Associate Editor of International Transactions in Operational Research and International Journal of Inventory Research. She also served as guest editor for special issues of International Transactions in Operational Research, International Journal of Production Research and Annals of Operations Research.
Find out more about Dr. Chen
Roy A. Jodrey Chair in Commerce – Peggy Cunningham

Dr. Cunningham maintains an active research portfolio focused on three related themes: corporate social responsibility, marketing ethics and partnerships (including international strategic alliances and stakeholder engagement). Explains Dr. Cunningham: "While these may seem like totally divergent areas of study, they are linked by their focus on the concepts of trust, respect, and integrity – core elements to both ethical behaviour and successful, collaborative partnership behaviour." For her work, Dr. Cunningham has received recognition such as the ANBAR citation award, a nomination for the Accenture Award and a number of best conference paper awards.
Find out more about Dr. Cunningham

Herbert S. Lamb Chair in Business Education – James Barker
Dr. Barker is a globally recognized expert in complex organizational behaviour, ethics and strategy who has specific expertise in leadership, safety, change management and stakeholder engagement, with a specific focus on community pharmacy safety. As the leader of the Safe Assured research team, Dr. Barker directs the research efforts of 14 Canadian and international safety scholars in collaboration with  community pharmacy regulators, pharmacists' professional associations, and pharmacy industry partners. The research team won the 2020 Robert Wears Patient Safety Leadership award from the QSEN Patient Safety Institute in the U.S. Dr. Barker has consulted and coached across many different organizational levels and with a variety of public, private and governmental entities such as flight crews, engineering and technology executives, scientists and policymakers, manufacturing managers and medical safety specialists. He has lived, lectured and worked in Canada, the U.S. and New Zealand and has cultivated strong networks in the Asia-Pacific and European regions. While in New Zealand, Professor Barker was designated a "world-class" scholar by the country's performance-based research evaluation program for contributions to global managerial theory and practice.
Find out more about Dr. Barker

Douglas C. Mackay Chair in Finance – Iraj Fooladi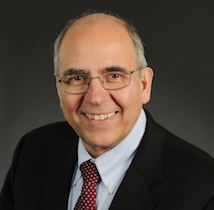 Dr. Fooladi conducts studies that improve the extant knowledge on the theory and practice of the financial markets. During the past decade, his research has mainly focused on fixed income securities (particularly bond portfolio strategies) and the economics of uncertainty. Ultimately, Dr. Fooladi's research aims to develop models that explain observed economic behaviour and help predict related trends. In addition, his current research also focuses on corporate social responsibility and sustainable finance. In particular, he's interested in the financial performance of socially responsible firms and investment funds, and in the conditions under which social responsibility creates value.
Find out more about Dr. Fooladi