Research profile: Colin Conrad

Colin Conrad, School of Information Management
What is the effect of mind wandering on work productivity when using remote workplace platforms?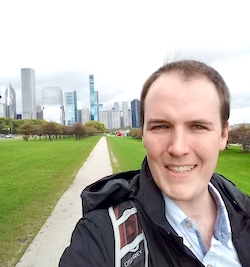 In response to the COVID-19 outbreak, public health protocols required employees to shift to a remote workplace environment. Employees were faced with practical challenges related to home-life distractions and needed to adopt unfamiliar workplace collaboration platforms (WCP), such as Slack or Microsoft Teams. Since it is expected that WCP will continue to play an important role in our labour infrastructure after the pandemic, it is critical that we understand the factors that contribute to their effective use.
Of the many factors that could contribute to creating an effective remote workplace environment, one of the least understood is the role of mind wandering. The concept of mind wandering refers to a common experience when attention becomes detached from the external environment and turns to our internal thoughts. Recent studies conducted at Dalhousie have established that some varieties of mind wandering are detrimental to tasks, while others may be beneficial. The research team hypothesizes that the use of WCP designs and activities that enhance social collaboration will limit unproductive mind wandering while encouraging productive mind wandering experiences.
The overarching goal of this project, funded by the SSHRC Insight Development Program, is to understand the impact of social collaboration designs and activities on mind wandering and on productive use of the technology. We will conduct two studies: a laboratory study that will leverage electroencephalography (EEG) to understand WCP users' cognitive states, and a questionnaire study of WCP-enabled workplaces. By conducting a study that draws on both neuroscientific and managerial perspectives, we effectively determine factors that enable productive remote workplaces.