Academic Advising
Undergraduate Academic Advising Office
If you have questions about courses or program options, contact the Faculty of Management Undergraduate Academic Advising Office to speak with one of our advisors.
We are here to assist incoming and returning students in the Bachelor of Commerce and Bachelor of Management programs. We can help you select and register for classes and give advice on academic matters. The advising team is dedicated to improving your student experience and we are happy to answer any questions you may have.
Speak to an Advisor
Schedule a virtual appointment with an undergraduate academic advisor:

Meet your undergraduate academic advisors
If you would prefer to correspond over email, you can contact your advisor direclty:
Anna Jacquart (Last name A-Fa)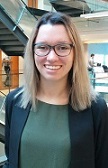 I graduated from Dalhousie with a Bachelor of Arts degree, majoring in International Development Studies, and a minor in Management. I began working with the Faculty of Management's Undergraduate Advising Office in August of 2017. I love being able to help students get the most out of their degree with exchange opportunities, minor, or other programs they might not know about!
Fun facts: I have a four-pound dog named Ruby, and I have traveled to over 25 countries.
How I identify: Cisgender female, sister, daughter, wife, dog mom.
Pronouns: She/her/hers
Katie Haigh (Last name Fe-Li)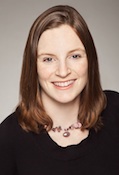 I have been working in the Faculty of Management for twenty years, and the Undergraduate Advising Office for the past fourteen. My goal is to make students feel welcome and heard and to help them discover their best path forward. I am a strong supporter of exchanges and I know firsthand how much you can learn by stepping out of your comfort zone. I am a graduate of Dalhousie's Commerce Co-op (major in International Business) and the Master of Public Administration (Management) programs.
Fun fact(s): I love food and being adventurous! In another life I would have been a tour guide for students around Halifax and Nova Scotia. Feel free to contact me about ideas on where to go for fun and food!
How I identify: Cisgender female, mother, daughter.
Pronouns: She/her/hers

Katie.Haigh@dal.ca
Michele Pimenta (Last name Lia-Samson)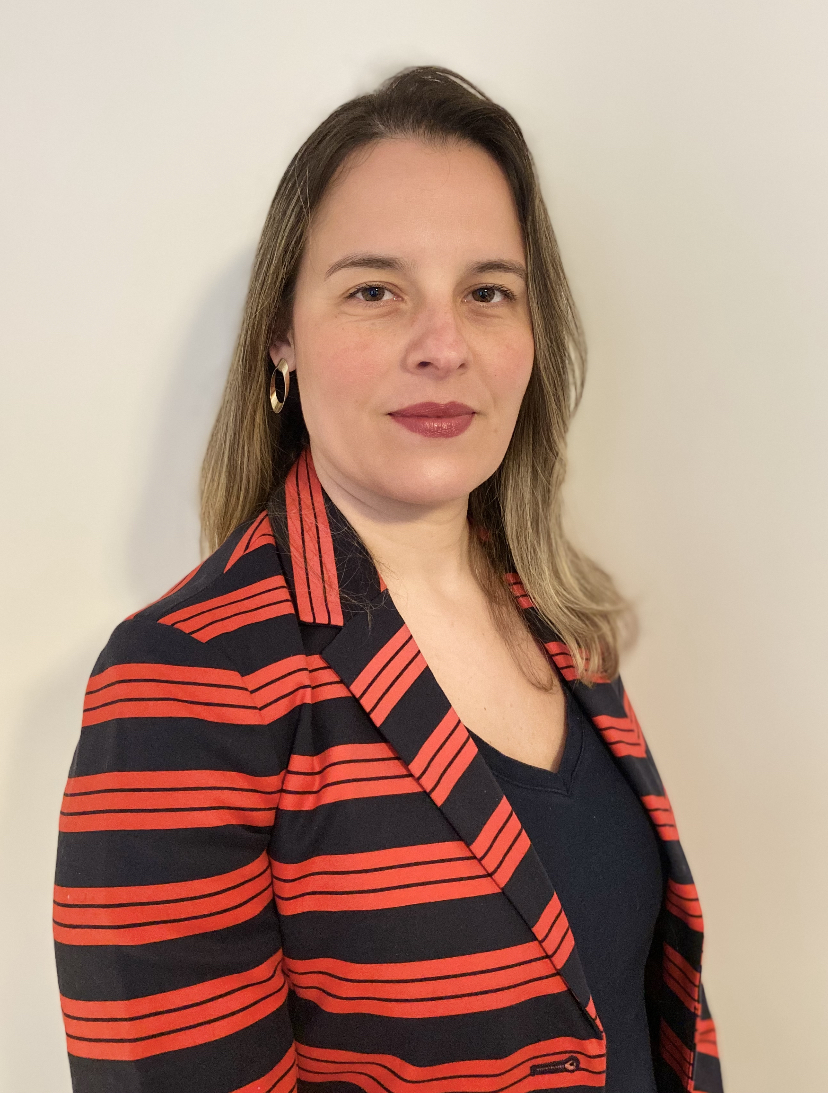 As an immigrant and having had the experience of using academic advising and career services when I landed in Canada in 2011 from Brazil, I feel privileged to have the opportunity to do the same for others. I am a compassionate person who likes to work in a team environment and have a true passion for helping others succeed.
I have over five years of work experience in the education field in Canada, and I have worked in a private ESL training institution where I assisted international students from several countries.
I can understand the possible challenges that usually appear in this transitional phase of our lives, leaving our vulnerabilities and insecurities in plain view. My goal is to strengthen connections by exploring the best academic options available, aligning with personal and professional goals. I believe my background in education and communication contributes to this process.
I love hearing about students' life stories, motivations and choices. I believe that there are countless paths that can be taken in this construction.
Hobbies and fun facts: food lover especially sweets, cooking, reading, watching medical TV series, the first from my family that moved to another country.
How I identify: woman, immigrant, daughter, sister, mother, spouse, friend.
Pronouns: She/her/hers
Julie Tarry (Last Name Samuel-Z)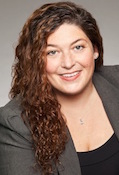 I graduated from McGill University with a Bachelor of Arts degree, focusing on English Cultural Studies, Sociology, and Psychology. I Joined Dalhousie in 2012 as an Undergraduate Academic Advisor with the Faculty of Management. In 2020, I was honoured to receive the Faculty of Management Impact Award for Inspiration. I have a true passion for facilitating student success in higher education, and I am a proud believer in developing future leaders who manage with integrity and make things happen!
Fun fact: I have lived in four different countries (Canada, Spain, England, USA)
How I identify: Cisgender female, white, Canadian with European descent, able-bodied, partner, mother, daughter, friend, mentor.
Pronouns: She/her/hers

Julie.Tarry@dal.ca
Colleen Van Doninck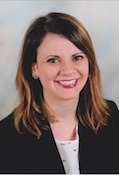 I graduated with a Bachelor of Arts (90 credit hour) with a concentration in Sociology and Social Anthropology from Dalhousie and then went to St. Mary's University and earned my Certificate in Human Resources. I began working at Dal through a temporary agency, but soon found a permanent role in the Faculty of Graduate Studies. From there, I worked at the Registrar's Office and now as an Academic Advisor in the Undergraduate Advising Office. I really enjoy building relationships with students, watching them develop and helping them find their way! Helping students align their interests with their program or career path is something I find very rewarding.
Fun fact: I studied at Dal, I work at Dal, and I had my wedding reception at Dal.
How I identify: Cisgender female, Daughter, mother, wife.
Pronouns: She/her/hers

Colleen.vandoninck@dal.ca
Meet the Management and Commerce program staff

Margie Muise (Program Administrator, Management Program)
I began my career as a temp in electrical engineering. I was hired by the Faculty of Management in 2004. One thing I love most about my job is seeing students succeed and watching them walk across the stage at convocation!
Fun fact(s): I love working in the yard, knitting, and laughing with my husband!
Pronouns: She/her/hers
Carrie Hunter (Program Manager, Commerce (Co-op) Program)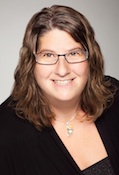 I joined Dalhousie in 2006 and began working as the Program Manager for the Commerce (Co-op) program in 2010. I really enjoy helping students get the most out of their education and watching them progress through their educational careers as well as begin their professional careers.
Fun facts: I enjoy adventure, whether that is back-country camping, or traveling the world, and anything in between including off-road racing my '82 CJ7 Jeep many years ago! I am able to combine this love with my volunteer work with Girl Guides of Canada where I have taken two groups of young women on life-changing trips to Fance/Switzerland and to Thailand/India. Being able to make a difference in someone else's life just by helping them believe in themselves and experience different cultures is very rewarding!
How I identify: Cisgender female, mother, sister, daughter.
Pronouns: She/her/hers
Kim Jones (Program Assistant, Bachelor of Commerce (Co-op) and Bachelor of Management)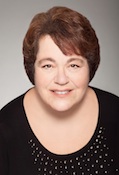 I attended compuCollege in 1998, then went to work at Health Services for 10 years, applied to the Faculty of Management in 2008 and have been here ever since. One thing I enjoy most about my job is the interaction I have with the students.

Fun Fact: I like most animals more than most people (but I have a few favourite people)

Pronouns: She/her
Contact the Undergraduate Academic Advising Office
Phone: (902) 494-3710
Email: uao@dal.ca
Kenneth C. Rowe building, 2nd floor, Room 2086