News
»
Go to news main
Faculty of Management alumnus Don Mills to be inducted into Nova Scotia Business Hall of Fame
Posted by
Margaret MacQuarrie
on October 25, 2022 in
News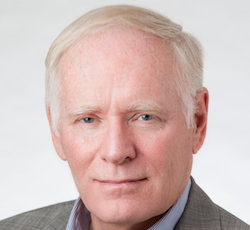 Don Mills (MBA'74) wasn't planning a career in market research when he attended Dal. Yet now, as he's about to be inducted into the Nova Scotia Business Hall of Fame, the renowned market researcher sees how a student project was his ticket to a successful career, and helped thousands of other Atlantic Canadians find their winning tickets as well.
Between his first and second year, Mills bought into Atlantic Business Consultants, one of Dalhousie's student-owned MBA consulting firms. "We did a project for Sport Nova Scotia," says Mills. "They wanted to assess the market opportunity for doing a lottery to support sports activities. Our research showed it would work … and that project eventually turned into the Atlantic Lottery Corporation (ALC). That was a particularly important experience for me," explains Mills.
In addition to helping pay for his tuition, it introduced him to market research. It was an area he liked so much, he cofounded the region's first market research company, Corporate Research Associates (CRA). The company, now over 40 years old, is today known as Narrative Research, and it continues to count ALC as one of its clients.
CRA is just one of many organizations Mills has stewarded during his extensive career. He's built, bought, joined, or been on the board of a long list that includes: Blue Ocean Contact Centers, which he helped grow to 600 employees before selling his interests; The Carleton music bar, which was named Music Venue of the Year five times by the East Coast Music Association; the Halifax Hurricanes, which made it to the finals three times in its five-year history and won a championship in the process before folding; the IWK Foundation; the Halifax Chamber of Commerce; the airport authority and many more.
What does such a disparate list have in common? "Every one of those was an area I didn't know much about," says Mills. "Each of them provided a learning experience that provided my ongoing education throughout my career."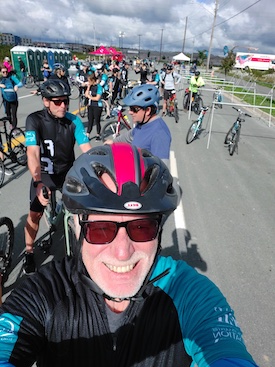 Now, at an age when many might be enjoying a well-earned rest, Mills continues to explore new interests. He describes himself as "repurposed not retired," and happier than he's ever been. He's a columnist and podcaster (Insights with Don Mills and David Campbell). He's a board member and investor with New Scotland Brewery. He's invested in a winery. And he's a co-owner with his brother, Jim, and his son, Michael, of CABCO, a communications infrastructure company. Yet another list of learning experiences.
Advice for today's entrepreneurs
All this leads to his advice for today's entrepreneurs: "Choose something you have a passion for," says Mills. "You have to work harder than normal to be successful and, at some point, you'll wonder if it's worth it. It becomes worth it if you're doing something you like.
"Surround yourself with good people," he continues. "Be better today than you were yesterday and better tomorrow than you are today."
And finally, Mills adds, "Look out for the trends. When we started CRA, we did a good job of not necessarily leading but of not being too far behind the technological changes in the industry."
Nova Scotia Business Hall of Fame induction
Mills is quick to point out that his career success was not achieved alone. "My recognition by the Nova Scotia Business Hall of Fame (2022) is really a tribute to all the people I've worked with throughout my career and those close to me. Especially my wife, Liz. She's been there through it all and has always provided great support and counsel to me and kept me grounded." The Business Hall of Fame was initiated in 1993 to recognize the contribution made to business by successful leaders and entrepreneurs.
He also gives credit to Dalhousie. "Dal changed my life, it's as simple as that," says Mills. "It gave me experience as an entrepreneur at an early age and introduced me to the field of market research. Dal was critical to any success I had. I've seen a lot of growth in Dal over the last couple of decades and think with good leadership it will continue to rise in its reputation as a great university."