Three researchers in the Faculty of Management have won prestigious Insight Grants from the Social Sciences and Humanities Research Council. The awards were given in April 2015, but have just been made public. They total nearly $783,000, the Faculty's greatest success to date in this competition.
The Insight Grant competition is SSHRC's most popular and is fiercely competitive, with a success rate of just 23.4% across Canada last year. The Faculty of Management grants represent 40% of the total Insight funding to Dalhousie last year. Management's winners are Dr. Bertrum MacDonald of the School of Information Management, Dr. Kevin Quigley of the School of Public Administration and Dr. Kate Sherren of the School for Resource and Environmental Studies. All three lead interdisciplinary teams comprise researchers from the Faculty of Management and the broader university community.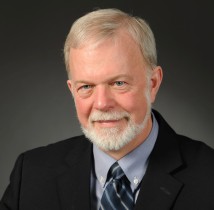 MacDonald, Interim Dean of the Faculty of Management, received $371,575 over five years for a project entitled "Elucidating information use at the science-policy interface in marine environmental decision-making." Since 2007, MacDonald and his Environmental Information: Use and Influence (EIUI) team have been researching the use of scientific information in making policy decisions. The grant will enable the team to continue examining the ways decision-makers on marine environmental policy select scientific information, how it influences policy, what enablers and barriers there are to use of this information, and how the information is spread through formal and informal pathways (such as social networks). The results will give the EIUI team a full view of the nuances of information use in public sector settings. The findings will be invaluable to those who design information systems as well as those who use and disseminate information in the scientific and public sectors. The diverse research team has members in the Faculty of Management and other units at Dalhousie and abroad.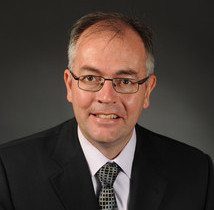 Scholarly Director of the MacEachen Institute for Public Policy and Governance, Quigley submitted the project "Adapting to vulnerabilities in the transportation system's critical infrastructure: Drawing lessons for resilience and risk governance from the re-decking of the Macdonald suspension bridge in Halifax" and won a grant of $144,338. As Halifax's Angus L. Macdonald Bridge undergoes 18 months of re-decking, it is closing nightly and on some weekends. This closure affects those who use the bridge during these off-hours, often including those least equipped to adapt: low-income workers, the ill and the elderly. The aim of Quigley's project is to understand what constitutes "critical infrastructure" and how changes to this infrastructure are managed. He will focus on existing models of risk governance, risk information and the socioeconomic implications of the re-decking project. Quigley's research will result in recommendations for how communities can coordinate more effectively when handling infrastructure disruptions, and will enhance the body of literature around risk governance.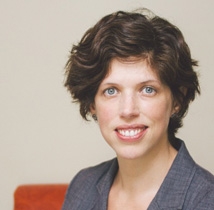 Sherren was awarded $267,077 for her project, "Understanding holistic grazing management as science and practice in the context of climate change." As demand for animal protein grows, explains Sherren, there is a need for strategies to raise livestock with minimal environmental impact. Sherren and her team are investigating the practice of "holistic grazing," a method of raising livestock that involves short, intense periods of rotational grazing. Scientific opinion on this strategy is split, as experimental scientists see no benefit to holistic grazing but practitioners, management scientists and social scientists working at the farm scale report positive results. Sherren aims to help explain and reconcile these divergent perspectives. Building from her post-doctoral work in drought-affected Australia that mapped the differences in practices and outcomes of holistic and conventional graziers, the new study focusses on the Canadian prairies, with a case study in the Falkland Islands funded by the OECD Cooperative Research Programme. She and her team will use varied approaches from information and social science to study holistic grazing principles, practitioners and scholarship in the face of climate change.
 "The research enterprise in the Faculty of Management continues to grow," says Dr. Dominika Wranik, Assistant Dean, Research. She notes that the three recent SSHRC grants exemplify the recognition of the Faculty's research by the Canadian research community, and comments on the value of the research. "We are proud," she says, "to be the home of highly interdisciplinary, collaborative cutting-edge research that supports policy and decision making."