News
»
Go to news main
'Tremendous accomplishment': MSc OT grad accomplishes goal of acheiving graduate degree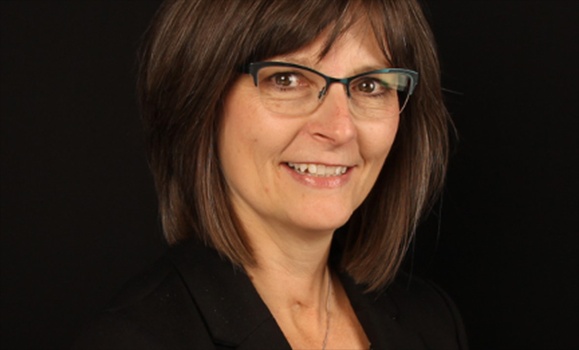 Convocation Q&A: Patricia (Patti) Moores, MsC (Occupational Therapy Post-Professional)
Congratulations to all of our Faculty of Health graduates this year! To celebrate Convocation 2020, we chatted with students from across Dal Health. Today's Q&A profile features Patti Moores, a Master of Science (Occupational Therapy Post-Professional) graduate who lives in St. John's, Newfoundland and Labrador.

How significant is it for you to receive this degree?
Achieving this degree is a tremendous accomplishment. I completed a bachelor's degree in 1990, so I've been working in my profession for many years. Achieving a master's degree is something that I had wanted to do for a long time, but the time wasn't right until my career path changed and my children were pursuing post-secondary studies themselves.
What were the highlights of your degree?
Each course was different and brought different challenges. The highlight was how it all culminated in a practicum project that directly complemented the work that I was doing in my regular employment. The program was organized in such a way that I was able to shape and apply the course material to my work.
What will you miss about your time at Dal?
While I sometimes (often) complained about the time that I spent online, I will miss the opportunities to engage with my classmates and instructors through the discussion format. I learned so much from classmates around the world and even though we never met face-to-face, we created a positive and supportive online community.  I know that I can call on them in the future to share resources and ideas.
What brought you to Dal and to your program specifically?
There wasn't one thing that stood out. Throughout my career as an occupational therapist in Newfoundland and Labrador, I planned to go back to school "someday."  After working in a variety of clinical areas and then in an academic environment, I felt that I needed to increase my skills in evidence-based practice.
Through my work in supporting student fieldwork in the province, I developed a great working relationship with the School of Occupational Therapy at Dalhousie. After exploring a few other programs, I decided that doing the program at Dal would help me to better understand the academic preparation that students receive in the OT master's program and equally as important, it would help me to get to know the faculty better while helping them to get to know me better — all of which would be assets for my fieldwork role. And finally, I had the support and encouragement of a co-worker who decided to do the program along with me.  
What topics/research/work did you become passionate about during your education?
The specific topics chosen for different courses changed from course to course, but all my chosen topics for assignments were based on health student fieldwork-related topics. I chose topics that were relevant and timely in relation to my work role so that the learnings could be applied to my daily work.
Given that graduates unfortunately couldn't celebrate in person due to COVID-19, how did you celebrate this accomplishment?
I haven't taken the time to fully celebrate my accomplishment yet, aside from a small family Zoom celebration. I hope to mark the occasion by sharing a nice meal with my colleague/classmate who also graduated with me.
What's next for you?
Right now I am focused on taking every opportunity to celebrate the extra time that I now have available to relax and do the things that make me happy: reading, gardening, hiking, and simply doing nothing! I don't foresee doing another degree — at least not any time soon!