Janet
Curran
Associate Professor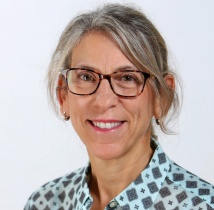 Email:
jacurran@dal.ca
Phone:
902-494-2668
Fax:
902-494-3487
Mailing Address:
Room 121, Forrest Bldg.,
Dalhousie University
PO Box 15000
5869 University Avenue
Halifax NS B3H 4R2

Research Topics:
Knowledge translation research
Pediatric emergency care
Mixed methods
Health professional behaviour change
Knowledge synthesis
Biography

Dr. Curran's program of research is focused on developing and evaluating interventions to improve transitions in care for patients and their caregivers. Dr. Curran's program of research is supported by a CIHR New Investigator Award in Knowledge Translation. She currently leads a CIHR-NSHRF funded multi-centred national study exploring best practice strategies for discharge communication in paediatric emergency practice settings. Dr. Curran's her work is directly informed by the inclusion of multiple stakeholders (patients, caregivers, clinicians, and administrators) in all phases of her research. Dr. Curran holds a scientific appointment in emergency medicine at the IWK Health Centre and the Capital District Health Authority in Halifax, Nova Scotia and also has a cross appointment in Department of Pediatrics and Emergency Medicine in the Faculty of Medicine at Dalhousie University.
Memberships

2016/9 Committee Member, Capacity Development Advisory Committee., Maritime SPORSupport Unit
2016/9 Chair, Appointments, Reappointments, Tenure and Promotion Committee, Dalhousie University School of Nursing Committee
2016/1 Committee Member, Research Advisory Committee, Maritime SPOR SUPPORT Unit2015/12 Advisory Committee Member, Alberta SPOR SUPPORT Unit
2014/4 Committee Member, KT Canada Training Committee, KT Canada
Awards & Honours

2018/6 Canadian Pediatric Society Emergency Medicine Research Award - 500 (Canadian dollar) Canadian Pediatric Society  Prize / Award
2015 Early Career Research Award, Faculty of Health Professions, Dalhousie University
2015 Terry Klassen Young Investigator Award, Pediatric Emergency Research Canada
2014-2019  CIHR New Investigator Salary Award, Total $300 000
2011-2015  IWK Investigatorship Award. IWK Health Centre, Total: $240 000
2009-2011  CIHR Postdoctoral Fellowship Award, Total: $110 000
Publications    

Bialy L, Plint A, Freedman S, Johnson D, Curran JA, Stang A (2018) Pediatric Emergency Research Canada (PERC): patient/family-informed research priorities for pediatric emergency medicine. Academic Emergency Medicine Journal. 25:1-6
Osmond M, Klassen T., Wells G., Davidson J, Carrell R, Boutis K, Joubert G., Gouin S., Hangura S.,Belanger F., Silver N., Taylor B., Curran JA, Stiell I. (2018). Validation and refinement of a clinical decisionrule for the use of computed tomography in children with minor head injury in the emergency department. Canadian Medical Association Journal. 190(27): 816-822
Murphy AL, Curran JA, Newton AS, Emberly D, McRae C, MacPhee S. (2018). A scoping review of emergency department discharge instructions for children and adolescents with mental disorders. Pediatric Emergency Care. 34(10): 711-722.
Breneol** S, Hatty A, Bishop A, Curran JA. (2018). Nurse-led discharge in pediatric care: A scoping review. Journal of Pediatric Nursing. 38:1-8
Stiell IG, Perry JJ, Brehaut J, Brown E, Curran JA, Emond M, Hohl C, Taljaard M, McRae A. (2018). How to conduct implementation trials and multicentre studies in the emergency department. Canadian Journal of Emergency Medicine. January, 1-5