Marsha Campbell Yeo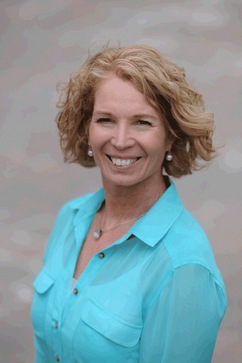 BScN (1987) MN (1999)
Dr. Marsha Campbell-Yeo completed her Bachelor of Nursing in 1987 and Masters of Nursing in 1999, both from Dalhousie University as well as her requirements for certification as a Neonatal Nurse Practitioner from State University of New York in 1999 and a PhD in Nursing from McGill University in 2012.
Improving neo-natal outcomes
Dr. Campbell-Yeo's passion for improving neonatal outcomes arose from her almost 25 years of caring for critically ill newborns and their families as a clinician, educator, and researcher. She continues to provide clinical care in her role as a neonatal nurse practitioner to critically ill infants in the Neonatal Intensive Care unit at the IWK Health Centre and is one of a very few practicing Nurse Clinician Scientists in Canada.
Research funding opportunties
As a leader in her field, Dr. Campbell-Yeo's program of research, primarily funded by the Canadian Institutes of Health Research (CIHR), involves the investigation of maternal led interventions and parental involvement to improve outcomes of medically at-risk newborns - specifically related to pain, stress and neurodevelopment. In addition, her research has focused on innovative strategies to optimize the uptake of these strategies into practice.
Demonstrated leadership
She leads national and international interdisciplinary research teams consisting of clinicians, researchers and stakeholders from diverse backgrounds and disciplines. She has been recognized for her contributions to the field via numerous training, leadership, and research awards.
Notable awards
Most notably, a CIHR fellowship (2008-2012), Ruby Blois Scholarship (2010), Nova Scotia Health Research Foundation Doctoral Award (2005-2007), The Quebec Interuniversity Nursing Intervention Research Group (GRIISIQ) Fellowship (2005-2007), Global Health REAL Award (2013) and Excellence in Nursing Research Award, College of Registered Nurses of Nova Scotia (2014).
Committee memberships and working groups
Dr. Campbell-Yeo also serves as the chair of the Nursing Issues Awards Committee and past chair of the Nursing Issues Special Interest group of the Canadian Pain Society. She has recently been invited to participate as a Canadian expert on two large international teams- as a Faculty member of the Vermont Oxford Network International team, Structuring Success in the Care of Infants and Families Affected by Neonatal Abstinence Syndrome (NAS); and, on an American Academy of Pediatrics working group creating Helping Babies Survive educational toolkits to be used to improve infant mortality in developing countries.
Locally, she is a member of numerous committees within and external to Dalhousie University and sits on numerous scientific and legislative committees. Among the most notable are membership in the Interdisciplinary Nurse Practitioner Practice Review Committee, Nurse Practitioner Legislative Committee, New Classes of Practitioners Regulations and CDSA