Margaret Fitch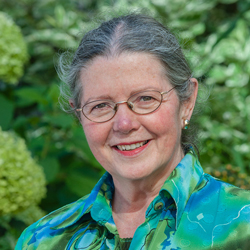 BScN (1973)
Dr. Fitch received her Masters of Science in Nursing ('77) and Doctorate (Institute of Medical Science '86) from the University of Toronto.
Current appointments
Currently, Dr. Fitch holds the positions of Head of Oncology Nursing at the Odette Cancer Centre (Sunnybrook Health Science Centre, Toronto) and Director of the Patient and Family Support Program. She also holds appointments as Associate Professor in the Faculty of Nursing and Professor in the School of Graduate Studies at the University of Toronto.
Researcher and author
Dr. Fitch's research is in the area of coping and adaptation to illness with a particular focus on understanding patients' experiences and perceptions. She has presented papers to a wide variety of professional and student groups, nationally and internationally, on such topics as palliative care, supportive care, coping with life-threatening illness, specialization in nursing and clinical nursing research, in addition to reporting he own research. She is the author of numerous peer reviewed publications.
Leader in Cancer Care
Dr. Fitch has served as the Founding President of the Canadian Association of Nurses in Oncology and President of the International Society of Nurses in Cancer Care; Chair of the national Cancer Journey Advisory Group for the Canadian Partnership Against Cancer (advocating for the cancer system to become more person-centered); served on the Board of Directors of the Cancer Institute Advisory Board of the Canadian Institutes of Health Research; and on the Board of Directors for the Multinational Association for Supportive Care in Cancer.
Awarded for Excellence
She has been recognized with the following awards: The Canadian Nurses Association CNA/Ross Award for Nursing Leadership (1993); the Canadian Association of Nurses in Oncology Award of Excellence in Research (1995); the first CANO Lifetime Achievement Award (2004); and the Canadian Association of Psychosocial Oncology first Award of Excellence for outstanding contribution to psychosocial oncology (2004). The Canadian Cancer Society awarded her the Award for Excellence in Medicine and Research for her research and leadership in 2011.