Gail Boone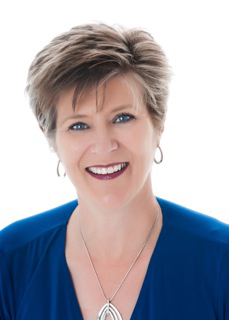 BN (1979)
Champion for change
Gail Boone is an Executive and Leadership Development Coach as well as facilitator and champion of change. Gail graduated with a BN in 1979 and MHA in 1996 both from Dalhousie University. Early in her career she taught for ten years at the Victoria General Hospital School of Nursing. From this, she entered the world of Health Administration at the Victoria General Hospital in Halifax, Nova Scotia. She has over 30 years' experience in the health and insurance sectors and has held executive, operational and frontline, educational and union executive roles.
Leadership for change
Gail's leadership was instrumental in the delivery of two major pieces of legislation in Nova Scotia. She represented five unions and served as the NSGEU Vice President when implementing the Nova Scotia Pay Equity Act. Later while with the Worker's Compensation Board, she led the team responsible to implement the changes to Workers' Compensation legislation providing chronic pain compensation and benefits to thousands of Nova Scotians.
Before transitioning her work to concentrate as an Executive Coach, Gail was an executive leader with the Public Service Commission of Nova Scotia serving both the Departments of Health and Health Protection and Promotion as Director of Human Resources.
Speaker and educator
Gail has co-facilitated more than 70 health executive strategy sessions and worked with dozens of health leaders from across Canada. She is a sought after speaker and educator in the area of Strategic Health Human Resources. Gail also has 14 years of experience teaching at the Masters level with Dalhousie University's School Health Administration.
Award recipient
Gail has been recognized as the 2006 recipient of the Dalhousie Student Union Award of Teaching Excellence, 2008 award recipient as Outstanding Sessional Faculty, and in 2013 received the School of Health Administration Lawrence Nestman Outstanding Contribution Award.
Memberships
She is a Certified Human Resources Professional (CHRP) and Member, Human Resource Association of Nova Scotia. She is also certified in the LEADS in a Caring Environment Capabilities Framework used primarily for developing leadership capacity within the health sector and is a LEADS 360 Coach. She's been a member of a variety of Boards including most recently the North End Community Health Centre in Halifax, Nova Scotia.