Diplomas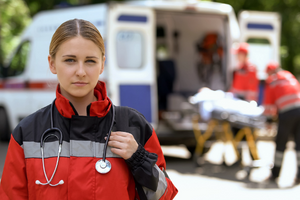 Are you ready to take the lead in EHS Management?
Whether taken as a stand-alone qualification or as a natural progression from the certificate courses, the Diploma offers a strong program of preparation for management in EHS.  Comprised of ten online courses, it can be taken over the course of one year, or spread flexibily across a longer time frame.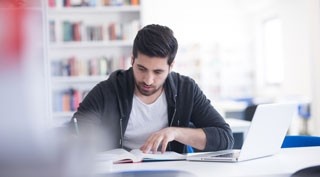 DHSA - One-year program  
Whether you are looking to get your foot in the door working in the healthcare industry and are looking to formalize your education, Dalhousie's Diploma of Health Services Administration (DHSA) is a great way to get you to the next step in your career. You'll get the skills you need to succeed or move up the ladder in your current career towards a managerial role.

Why take our Diplomas?
Who are these programs for, and how do they stand out?
We have developed the Diploma to provide flexible professional development for those already in management roles within EHS, and those who aspire to lead in the future. As such, they can be taken as independent qualifications, or as additional Certificates to complement an undergraduate degree course.
There are a number of reasons why we believe our provision is particularly effective:
Our tried and tested online format:
while online training options have proliferated in recent years, we have decades of experience. Many new online courses are 100% self-guided and so lack the personal connection with, and responsive expertise of, our experienced faculty. Others are "taught" through scheduled video calls which tie you to particular dates and times. Our format gives you the best of both worlds, with full flexibility over when you complete the work and a dedicated instructor on hand to give meaningful feedback and respond to queries.
Our industry expertise:
Our course content is developed with experienced and inspirational leaders in the field. Your reading, assignments and discussions are targeted to the reality of the EHS landscape whilst also providing scope for you to pursue personal interests.
The Dalhousie Advantage:
There are many providers entering the market, often motivated by the potential to make a profit from students' professional motivation: in contrast, our courses carry the authority and reputation of one of Canada's preeminent Universities. Furthermore, the Diploma programs can form part of a pathway towards the School of Health Administration's internationally recognised Master of Health Administration, through which 89% of graduates are employed within three months of graduation.
What does the Diploma entail?
The Diploma requires completion of ten courses: the six courses covered by the two Certificates, and then a further four courses which add additional depth and range. All ten courses can be completed in one year as an intensive training option, or they can be spread flexibly across a longer time frame.
There are different ways to combine courses to create the most appropriate pathway for your career goals. Take a closer look at the pages for each of the three options (which include admissions requirements), and then you can either get in touch with any questions or go straight on to apply.