Brooke Edwards l Director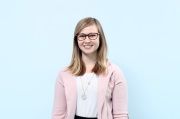 I graduated from Dalhousie with my BA and MA in Social Anthropology.

I'm passionate about post-secondary student experience and success, and work to develop programs and initiatives that are directly informed by industry research, data collection, and student feedback. Ensuring that we are meeting current Engineering students' needs is our priority.
Having supported post-secondary students in different areas at Dalhousie throughout my career, I have come to realize that everyone's goals and priorities vary depending on life circumstances. I focus on providing support to students by meeting them where they are at, by creating safe space for all, and by implementing programming that aims to enhance student experience on Sexton Campus.

My goal is for all Engineering students to access the Centre in one way or another throughout their time at Dalhousie.
Pronouns: She/her/hers
Daryll Lambert I Administrative Secretary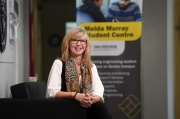 I am excited to be part of Dalhousie University Faculty of Engineering!
Having worked at the Department of Family Medicine for the past nine years, I am eager to bring my organizational skills and enthusiasm to the Melda Murray Student Centre.
My work experience prior to Dalhousie University was with the engineering firms of SGE Hatch, Acres International and Hatch International in the roles of project secretary and administrative assistant, both in St. John's, Nfld and Halifax, for a combined 10 years.
I look forward to providing support to the MMSC and seeing you in the future!
Pronouns: She/her/hers
Qixuan Zhao l Graduate Student Engagement Coordinator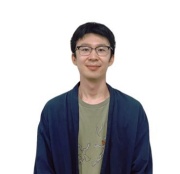 I want to help build a friendly & supportive space where Engineering students can feel at home & feel free to seek help regardless of their genders, nationalities, & sexualities.
I will constantly be open-minded & empathetic to provide the support you need at my best.
Pronouns: He/him/his