Faculty of Computer Science News
»
Go to news main
Computer Science researcher announced as a Canada Research Chair
Six scholars from Dalhousie, including Computer Science researcher Dr. Luis Torgo, are among the newest Canada Research Chairs.

Established 18 years ago, the Canada Research Chairs program supports and attracts the world's best researchers in the fields of engineering and the natural sciences, health sciences, humanities and social sciences. In addition to conducting research that improves our depth of knowledge and quality of life, chair holders also train the next generation of leaders in their fields through student supervision and teaching.

In total, 346 new and renewed Canada Research Chairs from 52 institutions across the country were announced on Friday, June 14 by The Honourable Kirsty Duncan, Minister of Science and Sport. Dalhousie – which hosts the most CRCs of any university east of Quebec – also had an existing Canada Research Chair renewed.

"Our government recognizes that when our institutions better reflect the diversity of Canada, science and research are stronger and their impacts on the lives of Canadians are more profound," says Minister Duncan in a news release. "I am encouraged to see improved equity, diversity and inclusion among our Canada Research Chairs and look forward to seeing how their unique perspectives will help shape a better future for us all. I would like to thank our universities for embracing research excellence and inclusion."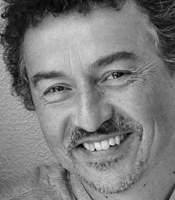 Dr. Luis Torgo
Canada Research Chair in Spatiotemporal Ocean Data Analytics

Ocean research is undergoing a data revolution with new data streams coming online and constantly increasing in volume. Emerging research in data analytical methods needs to be tailored to the specific challenges of ocean data, including heterogeneous data types, spatial and temporal dependencies, and high-volume streaming data.

 Dr. Torgo's research aims to develop novel spatiotemporal learning algorithms to obtain models useful in areas such as biodiversity analysis, ocean/atmospheric interactions, and ship tracking. Collaborations with domain experts and end users in industry and government will maximize the impact of the research, and create new opportunities for multidisciplinary training.

Find out more about all six of Dalhousie's new Canada Research Chairs in Dal News.