Faculty of Computer Science News
»
Go to news main
Congrats to our Spring 2019 Grads!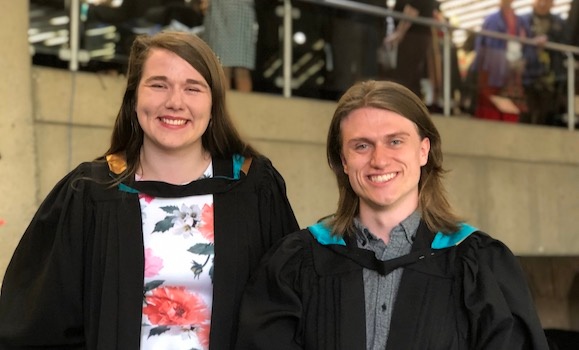 On Tuesday, May 28th staff and faculty filled the stage of the Rebecca Cohn ready to cheer on our students as they received their degrees.
For the first time ever, students graduating from the Faculty of Computer Science had their own convocation ceremony - making this an extra proud moment.
Congratulations to all of our graduates for the work you've done to get to this point — we look forward to seeing and hearing all about what's next for each of you.
Over the last two weeks, we shared stories from some of our new graduates:
Hossein Salimian, PhD in Computer Science &
Matt Zimola, Master of Applied Computer Science
Ariane Hanlon, Bachelor of Applied Computer Science
Grace Liu, Master of Applied Computer Science
Aqeb Hamdan, Bachelor of Computer Science
Elham Etemad, PhD in Computer Science
Elliot Darbyshire, Bachelor of Computer Science
Arazzoo Hoseyni, Bachelor of Applied Computer Science