Jure
Gantar
Associate Director (Theatre); Professor - Theatre Studies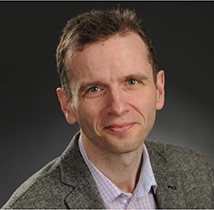 Email:
jgantar@dal.ca
Phone:
(902) 494-8364
Fax:
(902) 494-2801
Mailing Address:
Room 514, Dal Arts Centre
6101 University Ave.,
PO Box 15000, Halifax, Nova Scotia B3H 4R2

Jure Gantar holds BA and MA degrees from the University of Ljubljana, Slovenia, and a PhD in Drama from the University of Toronto. He has been teaching at Dalhousie University since 1992. His area of expertise is the theory of drama, in particular the theory and criticism of comedy, laughter, humour, and wit. He has published numerous articles as well as three books – The Evolution of Wilde's Wit, The Pleasure of Fools and Dramaturgija in smeh (Dramaturgy and Laughter) – on this subject.