Jessica V
Mailhiot
Productions and Outreach Administrator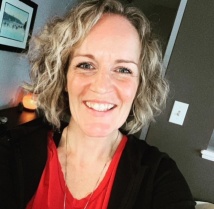 Email:
jmailhio@dal.ca
Phone:
902-494-8517
Mailing Address:
Room 514, Dalhousie Arts Centre, 6101 University Avenue, PO Box 15000, Halifax, B3H 4R2

Jessica has been heavily involved in in the arts and entertainment industry for over 26 years in both administrative and performance roles.    At the age of six she started studying the piano and voice and after 10 years of lessons she headed to Halifax to study at Dalhousie in Music and Psychology.  In 1997 she left to explore the wild west and worked as an administrator for a prominent Yamaha Canada Music school for eight years, traveling to various schools in Canada, the US and Asia.   
Equipped with her diploma in Human Resources and Labour Laws, Jessica returned to Dalhousie University in 2009 and worked part-time with the music department as the Productions Assistant for five years, as well as general manager for Atlantic Cirque in Dartmouth.  

Her current full time role in Productions and Outreach with the Fountain School involves coordination of all productions, recruitment, internships, mentorships, publicity, community outreach and assistance with clerical and reception support.